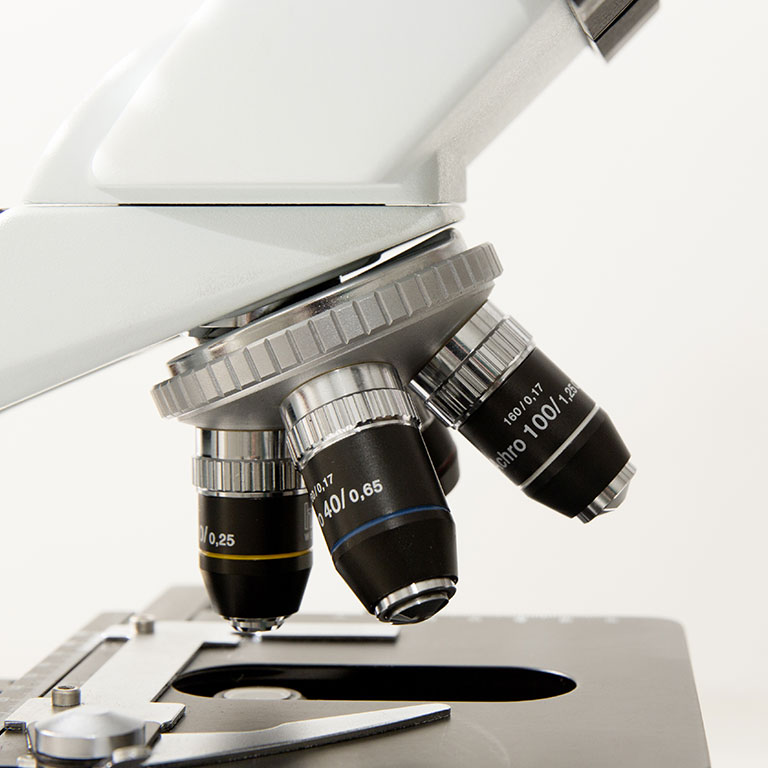 View what alumni are doing in their careers.
Class of 2020

Lauryn Rae Adams - HUBIBS - After graduation, I began attending Georgetown University pursuing an M.S. in Biomedical Science Policy and Advocacy.
Amanda Ahmed - HUBIBS - I graduated with a major in Human Biology and a minor in Spanish. After graduation, I plan to attend medical school.
Camille Allison - Human Health and Disease - I am beginning my time with the Indiana University Genetic Counseling Graduate Program and working toward my Masters of Medical and Molecular Genetics. I am so excited to gain both knowledge and clinical experience through this program in a variety of specialty areas. It offers such a unique opportunity to work with a holistic, patient-centered focus in medicine, and I feel this aligns well with many of the values I gained throughout my time with the human biology program. As a new alumna of this program, I'd be more than happy to offer whatever insight I have to any prospective genetic counseling students in the future or help foster informational resources about the field.
Kenzie Ayers - HUBIBS - After graduation, I plan on attending medical school.
Emma Balcer - Human Health and Disease - This fall, I have started the Master of Physician Assistant Program at Barry University in Miami, Florida. I have enjoyed moving to a new city with a diverse culture and upbeat lifestyle. I am so excited to begin my journey to becoming a Physician Assistant! Thank you to the Human Biology Department for preparing me well to succeed in this intense program.
Natalie Bracamontes - Human Health and Disease - I am currently working as a Certified Nursing Assistant on the Medical Surgical Respiratory Unit with an Advocate Hospital in Illinois and finishing up my prerequisites for PA school!
Claudia Bradley - HUBIBS - After graduation, I plan on applying to and attending veterinary school.
Sarah Bryan - HUBIBA - Immediately after graduation, I moved to Philadelphia to complete a year of service with City Year and plan to attend medical school next year.
Sean Caldwell - HUBIBA - After graduation, I plan to attend the Masters Program at IUSOM, with the intention of going on to Med School in the future.
Olivia Carlton - HUBIBS - After graduation, I began attending the University of Louisville School of Medicine this fall.
Katie Claxton - Human Health & Disease - I am working for the IU School of Medicine Center for Bioethics as a clinical study technician. I am planning on going to medical school in a year!
Madison Clayborn - Human Health and Disease - I currently work in downtown Indianapolis at the IU Health Hospital working with patients. I am also actively applying for the 20-21 cycle of Physician's Assistant school to obtain my masters.
Jennifer Dally - HUBIBS - I began attending the George Washington University School of Medicine in fall 2020.
Danielle Davila - HUBIBA - I started school at IUPUI to pursue a doctorate in Occupational Therapy.
Nicolette Eckert - Human Health - I have just started PA school in South Carolina. I will be graduating from the program in December 2022!
Molly Fogle - HUBIBS - I began attending physical therapy school at the University of Indianapolis.
Alexandrea Gottfried - Human Health and Disease - I am attending medical school at Indiana University School of Medicine
Lauren Granskog - HUBIBS - I plan to attend a premedical Masters Program.
Elizabeth Grimes - HUBIBA - I am attending graduate school at IU for a Master of Science in Healthcare Management.
Ryan Hernandez - Human Health and Disease - During my last semester of the Human Biology program I landed a job as a Pharmacy Technician through Kroger and spent the rest of the semester learning on the job during the midst of a global pandemic. Since graduating I have been hired on at IU Health - Bloomington Hospital as an Inpatient Pharmacy Technician. I have even been traveling to Indianapolis to help out with staffing issues at Methodist Hospital. I plan to become a nationally certified Pharmacy Technician by the end of the year and begin applying to PharmD programs thereafter.
Alexander Herner - Human Health & Disease - Due to the circumstances of the world right now I have not been able to get a job so I decided to take matters into my own hands and start my own business. I took what I knew from chemistry and biology and put them together to create a line of handmade bath and body products. While this is definitely not where I saw my future heading after I graduated, it has been a very interesting turn. I am planning to apply to a program in Indianapolis for Fall of 2021 to continue my education within the biological/medical field and begin as a clinical laboratory scientist.
Noah Hite - HUBIBA - During my time a IU, I completed a Certificate in Rock and Roll History and was on the Dean's List of for eight semesters. After graduation, I will be taking a gap year, and then either pharmacy school or graduate school.
Oliver Hobson - Human Health and Disease - I am a practicing EMT in Indianapolis, have began training for an ultramarathon at the end of January, and have found a refined taste for 19-20th century American Literature from reading works by Thoreau and Hemingway. I plan on taking my MCAT this fall and applying to medical school the following summer.
Niki Hoseinpour - Human health and disease - After graduating this past spring, I've started graduate school for the IU doctoral program of occupational therapy and it is a 3 year program. The human biology program has really set me up well for this program!
Hannah Huth - HUBIBA - I am thrilled to be attending Medical School at the University of Tennessee Health Science Center and am continuing her research in biomedical informatics.
Aaliyah Storm Hyde - HUBIBS - I am applying for an Associate's degree in Medical Assisting and taking the National EMT test. I plan to continue with my band and work at the local hospital or clinic while going back to school.
Chazney Jones - HUBIBS - I plan to work as a medical scribe in Indianapolis while studying for the MCAT and applying to medical schools.
Madeline Justis - HUBIBS - I plan on applying for a physician assistant program
Samantha Klein - HUBIBA - I am taking more classes in St. Louis and then applying to PA school!
Victoria Kvitek - HUBIBA - I am applying to graduate programs in cross-cultural psychology, folklore, and medical anthropology.
David Lusk - HUBIBS - I plan on continuing his education by applying to Physician Assistant school.
Erin McElhoe - HUBIBS - I plan to attend IU School of Nursing in Indianapolis for the accelerated nursing program in hopes of obtaining a BSN to further her dream of being a pediatric nurse practitioner.
Catherine Meador - HUBIBS - After graduation, I joined the IU school of Medicine class of 2024
Allie Michael - HUBIBS - I am applying to Grad schools in hopes of getting into a Master of Physician Assistant program.
Hannah Michael - HUBIBS - I am seeking a Masters of Physician Assistant
Ruby Mioduski - HUBIBA - I plan on pursuing a career in surgical sales and/or hospital administration.
Jacqueline Mooney - HUBIBS - I am attending PA school in Provo, Utah.
Morgan Murphy - - I am taking a gap year before medical school to work as an undergraduate research assistant in the Hardy lab and take the MCAT.
James Owen - HUBIBS - I am taking a gap year before planning on going to physical therapy school at IUPUI.
Mackenzie Portone - HUBIBS - I plan to pursue a Masters in Biological Sciences with a concentration in health studies.
Antonio Presutti - HUBIBS - I am taking a gap year after graduation and applying to med school next year.
Punerjot Rawala - HUBIBS - I have applied for the Accelerated Nursing Program at IUPUI and am excited to pursue nursing!
Gillian Reed - Human Health and Disease - I am currently getting my doctorate of Occupational Therapy at Emory and Henry College in Southwest Virginia!
Kendall Riley - Human health and disease - After graduation, I moved to Iowa to pursue my PhD in sociology and criminology at the University of Iowa. I study how the health and health behaviors of ex-offenders, substance users, and their family members are affected by stigma, incarceration, and substance use. I also began preparing my first (and first first-authored) manuscript for publication the summer before graduate school. The project was part of my work as a research scholar with the Center for Research on Race and Ethnicity in Society at IU. The study focused on how perceived social status (as compared to income and education) can be used to predict mental and physical health in Black and Latinx populations.
Kennedy Riley - - I am taking a gap year in preparation for graduate school to become a Physician's Assistant. 
Garrett Rose - Human health and disease - I currently have a full-time position at Covance Research Laboratories. I work in specimen management and mainly conduct data entry for now but am really excited for the opportunity to grow professionally and learn more.
Paige Shea - Human Health and Disease - I am starting medical school at Marian University College of Osteopathic Medicine in Indianapolis.
Reena Sikand - Human biology - Working for Merck Pharmaceuticals following an internship with them. Moving to NJ
Paul Smith - HUBIBS - I am attending Indiana University School of Medicine
Carly St Clair - HUBIBS - I am working in the ER as Chief Medical Scribe and will continue until grad school!
Maia Steigerwalt - HUBIBS - I plan to enter into pharmaceutical or medical device sales
Sloane Stephens - HUBIBS - I am taking a gap year before applying to PA school next spring. During this gap year, I am working at IUH Bloomington Hospital, volunteering in a hospital in Mombasa, Kenya, and continuing classes and expanding my knowledge.
Jordan Trilling - HUBIBS - I plan on starting an accelerated Nursing Program
Payton Williams - HUBIBS - I am taking a gap year and looking for a job in pharmaceutical research.
Sydney Wright - HUBIBA - I am preparing for PA school.
Sebreena Zalam - Human health and disease - I have just started PA school at Trine University in Fort Wayne, IN. I want to thank the human biology program at IU for preparing me to understand the multifaceted nature of illness as it pertains to general diagnostics. Recognizing the relationship between social and biological sciences is a skill that was harped on in this program, which is pertinent in the world of medicine. Additionally, the human health and disease concentration (particularly microbiology) prepared me on the foundations of lab medicine. I did not realize until starting this program that I was competent and familiar with several microbiological techniques that my peers were not, so I do feel like I have an upper edge in that respect. Lastly, I am working on establishing a MEDLIFE chapter at my PA school so that my peers and I can go on a service trip when it is safe to travel again. My motivation to do this surely stems from IU's culture to promote sustainable, nonjudgemental, and comprehensive healthcare for all.
Jason Zhang - HUBIBS - I will be attending medical school at either IU or Marian University, with the intention of working in primary care.

Class of 2019

Megan Ellsworth - Human health and disease - I am in my 1st year of physical therapy school at IU.
William Johnson - Health & Disease - Medical Device Sales
Libby Lambert - Human Health and Disease - I completed a year of Americorps where I worked with FEMA, completing three projects in Seattle, WA, Oakland, CA, and Ponce, PR. At the onset of the pandemic, I began working for a non-profit called CORE Response which offers free Covid-19 testing in Atlanta. I am currently a first year MPH student at Emory University studying Epidemiology. In addition to this, I have begun a part time job working for the Louisville Metro Center for Health Equity on their 2021 Health Equity report. At Emory, I am a member of the Student Outbreak and Response Team, a sex education volunteer and a member of the social determinants of health certificate program.
Natalie Mullins - Human Health and Disease - I recently graudated with a Master of Science in Biomedical Sciences from Marian University. I am currently taking a gap year and working as a medical scribe with ScribeAmerica at an IU Health hospital. During this time, I am applying to osteopathic medical schools as well as anesthesiology assistant programs.
Allison Newman - Human Health and Disease - I am currently a CDC Public Health Associate stationed at the Nebraska Department of Health and Human Services in Lincoln, Nebraska. Originally deployed to assist with Vaccine Preventable Disease epidemiology, I have spent the last six months assisting with the response to COVID-19 across the state of Nebraska. Working as a team lead in the Contact Tracing effort, I am responsible for three jurisdictions around the state and investigating clusters and patterns we see arise in those areas. So far, this work has led to research on COVID-19 in meatpacking plants and transmission in school settings among university aged students.
Jacqueline Olson - Human Health and Disease - I have been working at the University of Minnesota Medical Center as a nursing assistant on a cardiovascular medical/surgery unit for the past year. It has been an incredible learning experience thus far and makes me even more excited for what's next. I'm in the process of applying to PA school, and am hopeful that I will be starting school next year.
Hannah Plunkett - Human Health and Disease - I am currently in my second year of graduate school at Loyola University of Chicago. I am getting my masters degree in cellular and molecular oncology.
Katherine Pruitt - Human Health and Disease - I am currently in graduate school at Marian University in Indianapolis, IN and will complete my Masters of Science in Biomedical Science in May of 2021. I plan to matriculate to Medical School in the Fall of 2021.
Jade Reeves - Human Health and Disease - I worked as a patient care tech for my local hospital at first. Now, I am attending IUPUI accelerated nursing program. It is 16 months to get a RN BSN. I am very excited about this path.
Sydney Ulrey - Human Health and Disease - I am currently in my 2nd year of medical school at Lincoln Memorial University-DeBusk College of Osteopathic Medicine in Knoxville, TN. If any current students or recent graduates are interested in LMU-DCOM or osteopathic medical school in general I'd be happy to answer their questions through email!
Rachel Yoakum - Human Health and Disease - In June 2020, I started a Master of Medical Sciences in Physician Assistant Studies at Midwestern University (Downers Grove, IL). I have completed my first didactic quarter and have felt very prepared by IU for the rigorous course work presented to me in my first days as a PA student.

Class of 2018

Kelsey Blalock - Human Sexuality and Reproduction - I will be starting at IU School of Optometry this Fall.
Will Blum - Human Health & Disease - Completing my 3rd year of medical school at IUSM in Indianapolis
Emily Freeman - Human Health and Disease - I recently just began my second year of medical school at Indiana University School of Medicine. I am on the Bloomington campus for the first two years before I head to Indianapolis for my clinical rotations- but I am so happy to continue my education with IU and expand on my human biology degree. I finished working on a summer research project on the disproportionality of children affected by COVID-19. Thank you HUBI!!
Bailey Hull - Human Health and Disease - Most recently, I have begun my 3rd year of medical school at OUWB in Michigan. This year begins the transition out of the classroom and into the hospital to begin learning and treating patients on numerous different rotations.
Harvey Mills - Human Reproduction and Sexuality - I am currently in my first year of PA School at Butler University!
Gabrielle Mitchell-Lee - Health and human sciences - I am currently working at codiak biosciences in Cambridge, MA as an associate scientist. We have partnerships with multiple other pharma companies and are working on a covid 19 vaccine. I love my job and I know HuBi helped me get here.

Class of 2017

Alexander Dailey - Health and Disease Mechanisms - Currently I am Business Development Manager for a tech startup called NeighborShare. This role is a strategic role in which I research, implement and reiterate to find the best solutions and to deliver results for the company and for the team that I lead. In this role I have a team of 10 Business Development interns across 5 states that have helped to deliver 36 strategic partnerships with local non-profit organizations over the course of our 6 month existence. This role allows me to make impact by connecting those in the most need with donors with people who are willing and capable to help. This role utilized the social skills learned throughout the Human Bio Program. Prior to March 2020 I was employed as a Biological Project Manager at Eli Lilly. This was my first role post graduation in 2017 and evolved from my 2016 Summer internship with Eli Lilly while a student of the Human Bio Program at IU. As a Biological Project Manager I was responsible for technical projects such as method development and validation of residual DNA testing for quality control at the API site, working with EU regulatory bodies and the USP to standardized and characterize reference standards and controls as well as supporting general batch testing for biological assays. I was also responsible for supporting lab investigations, audits, observations and deviations. Additionally during my time at Lilly from 2017-2020, I took on a Project Manager Internships and Recruiting sub-role while in my main role to help recruit full-time candidates and interns for the Manufacturing and Quality Science function at Lilly. In this role I got to partner with senior executives to craft programs for incoming interns, develop recruiting plans and work with hiring managers to access their needs and which candidates might be best placed for their project, and lead a team to develop an new employee rewards and recognition program to increase employee satisfaction and reduce turnover. Overall, I believe that my experience in the Human Bio Program at IU instilled the skills necessary for me to understand deep technical concepts as well as interact and engage with others in a collaborative way that helps to foster relationships and solve problems together. To connect to chat or seek advice feel free to reach out to me at https://www.linkedin.com/alexander-joseph-dailey or at email at alexdail@indiana.edu 
Jordan Haas - Human Health & Disease - I recently made a major career move in October 2019, moving from an Associate Scientist position with Eli Lilly to a Pharmaceutical Recruiter with Green Key Resources. My foundational knowledge of the biological sciences via my education at IU and my experiences at Eli Lilly have helped shape me into an effective executive level recruiter for many pharma and biotech companies worldwide.
Jamie Mangan - Human Health and Disease - After working as the Vector Control/GIS director at the Lake County Indiana Health Department for 3 years, I am starting my MS in Entomology: Vector-Borne Disease Biology at Cornell University in fall 2020.
Alexis McEntire - Human Health and Disease - Following graduation in 2017, I began graduate school at Indiana University School of Medicine and graduated with my MS in Medical and Molecular Genetics from IUSM's Genetic Counseling Program in 2020. I am now working as an oncology genetic counselor at Indiana University Health in Indianapolis.
Kennedy Reed - Human Health + Disease - I am a current 3rd year Indiana University Optometry School student who is beginning to see patients at the Atwater Eye Care Clinic!
Audrey Samuelson - Human Health and Disease - I obtained my master's degree in genetic counseling from Indiana State University. I am now a certified genetic counselor at St. Vincent Medical Genetics at Peyton Manning Children's Hospital in Indianapolis. I mostly specialize in pediatric genetic counseling but I see adult patients as well.
Trent Wagoner - Health & Disease - I am currently enrolled as a student Anesthesiologist Assistant through the IU School of Medicine in Indianapolis. It is s a 7 semester, master's level program in Anesthesia. I will become a full-time anesthetist in the Indianapolis area upon graduation in December of 2020. This is a growing career field that serves as a fantastic alternative to MD/DO programs for those who are passionate for medical practice.
Sierra Williams - Health and Disease - I am currently working as a Research Compliance Associate in the Human Subjects Office within the Indiana University Office of Research Compliance.
Jacquelyn Woodcock - Human Health & Disease - I recently got accepted to a 4-year Doctor of Podiatric Medicine program. I will be attending the California School of Podiatric Medicine in Oakland. Classes will start in two weeks!

Class of 2016

Evan Finley - Human Health and Disease - During the past year I have continued my work as the Study Director for the SNAD study at the Indiana Alzheimer's Disease Research Center at the IU School of Medicine in Indianapolis. Our team worked as Beta testers for a data collection tool called ENSO, which was created by the Indiana University Network Institute. I have also been included in many papers which have been published by Drs. Brea Perry, Adam Roth, and Siyun Peng. The most recent paper is to be published in Social Networks. When COVID-19 caused many researchers to halt their research projects in March, our research team switched over to COVID research on our cohort of older adults. We completed 150 research visits aimed at assessing quality of life, loneliness, anxiety/depression, and cognitive changes caused by the stay at home order and social distancing. We are currently in the process of publishing our findings. In addition to the above my wife Michaela had our first child Michaela in May 2019, and we are expecting our second in January 2021. We also bought our first home in the Broad Ripple area in August of 2019.
Kayla Kaplan - HH&D - Recently graduated from the Tufts University Friedman School of Nutrition Science & Policy with an M.S. in Food & Nutrition Policy & Programs. I now work for a consulting agency in the Natural Foods and CPG space where I manage Digital Creative and Social Media Marketing services.
Jordan Miller - Human biology - This past December, I graduated from Logan University in St. Louis, MO with a doctorate in Chiropractic. I have since moved back to Fishers, IN and am practicing there with ProWellness Chiropractic!
Heather Osleger - Human Health and Disease - After graduation I worked for two years as a high school science teacher in rural Ranong, Thailand. Once I returned to America I relocated to Denver, CO, where I am currently working as a Behavioral Specialist in the Inpatient Psychiatric Unit at the Children's Hospital of Colorado. I know I am quite late but If you choose to select, would you please contact me prior to any publication. Thank you. I hope all is well, take care!
Katie Russell - Human Health and Disease - I am a Physician Assistant student at MEDEX at the University of Washington and I am about to begin my clinical rotations. As of now, I plan to work in family medicine once I graduate but that could change as I get experience in other areas throughout my rotations. My first three rotations are located in Casper, WY where I will be getting experience in Behavioral Medicine, General Surgery, and Obstetrics and Gynecology. For the remainder of my clinical year I will come back to Tacoma, WA for my Emergency Medicine and Inpatient rotations and then complete my 3 month family medicine preceptorship at a community clinic.
Wesley Stansberry - Human Health and Disease - I am currently a second year Ph.D. student in the IU School of Medicine's Medical Neuroscience program. I joined Dr. Brian Pierchala's laboratory to investigate the mechanisms of neurodegeration in ALS. My project uses a novel transgenic mouse system to assess local translation in order to interrogate mechanisms of axon regeneration and muscle re-innervation in nerve injury models and in ALS models. The goal is to identify what mRNAs are locally translated for axon regeneration, and from there, screen for potential therapeutic targets to combat muscle denervation and atrophy seen in ALS. This summer I was awarded the Paul and Carole Stark Scholar Fellowship through the Stark Neurosciences Research Institute and received my white coat for completing my first year!
Devon Wolf - Human Health and Disease - After graduating from IU, I moved to Indianapolis and worked at Planned Parenthood as a health center assistant to gain experience in healthcare. In August 2020, I began my 4th semester in PA school at Trine University in my hometown. I will begin clinical rotations in January and my planned graduation date is December 2021.

Class of 2015

Brett Frommer - Human Health & Disease - I completed my 2nd year of medical school at A. T. Still University Kirksville College of Osteopathic Medicine. I am now serving for 1 year as an Academic Osteopathic Technique and Methods Fellow in Kirksville, MO. I get to see patients in the Osteopathic Manipulative Medicine clinic under supervision, and help teach the Osteopathic Theory and Methods course to first and second year medical students. I recently passed COMLEX Level 1, my first board exam for medicine.
Jeremy Funk - Human Health and Disease - Hi HUBI program! Since I left IUB, I have completed my Masters in Public Health (Epidemiology) at the University of Tulane and completed a clinical fellowship at Tufts Medical School and Beth Israel Lahey Hospital in Boston, MA. I was also provided an incredible opportunity to aid in research conducted by the CDC and FDA. Currently, I am working towards my PhD in Epidemiology where I plan to focus in Syndromic Surveillance at IU Fairbanks School of Public Health in Indianapolis. Thus far, my career has been incredibly exciting. I have served the Indiana State Department of Health as the Lead Epidemiologist for the Division of Trauma and Injury. This opportunity allowed me to develop interventions and surveillance tools aimed at combating the opioid and suicide epidemics. Additionally, I published Indiana's first Traumatic Brain Injury State Plan and had a surveillance methodology for monitoring Opioid mortality become law. After working in the government space for a few years, I decided to move into an entrepreneurial venture by starting Ghost Map Analytics, a medical technology company. Currently, I am working with an incredible team to build real-time surveillance tools for hospitals to identify COVID within Inpatient populations, hospital-acquired infections, and patients that qualify for medical research studies. Cheers, JF
Laura Miller - Human Health and Disease - I just finished my general practice residency in Dentistry and am now practicing in Dayton, OH.
Earriel Starks - Human Sexuality and Reproduction - I completed my master's degree from Butler University about one year ago and am now working as a PA with a nephrology practice in Indianapolis.
Liz Sullivan - Human Health and Disease - I just graduated medical school at Marian University College of Osteopathic Medicine. I am currently an Emergency Medicine Resident Physician in Corpus Christi, TX.

Class of 2014

Anna Bakas - Human Health and Disease - I am so grateful for all the experiences I had in the Human Biology Program. I was fortunate to learn from many wonderful mentors who have served as a foundation for my career in medicine. I am now a senior resident in the Boston Combined Residency Program at Boston Children's Hospital and Boston Medical Center. I am currently applying for pediatric cardiology fellowship!
Michael English - Human Health and Disease - 2018 graduate of Indiana State University's Master of Physician Assistant Studies. Celebrating 2 years practicing as a Neurosurgical Physician Assistant with Goodman Campbell Brain and Spine. Assisting two talented neurosurgeons in performing complex spine and neurotrauma surgery. Serving patients throughout the midwest from Indiana, Illinois, Ohio, and Kentucky.
Abi Ibrahim - Human Health and Disease - I continue to work as a Women's Health and Adult NP in Nashville, TN. I work at an FQHC providing care to met the needs of the underserved.
Sarah Strouse - Human Health and Disease - I worked as a crisis relief RN in the COVID ICU units in Seattle, Washington at the start of the pandemic. I am currently a staff RN in a Neuro ICU unit in Seattle.

Class of 2013

Lauren Kirlin - Human Health and Disease - I've continued to work as an Exercise Physiologist at Naval Hospital Camp Pendleton's Intrepid Spirit Center 7 - a traumatic brain injury clinic located on a Marine Base. I am part of a talented multi-disciplinary team that works to rehabilitate warfighters from all branches of the U.S. military.

Class of 2012

Courtney Cook - Reproduction & Sexuality - In May 2020, I launched my own private genetic counseling practice, Cook Genetics Assessment and testing, LLC, in Effingham, IL. My goal is to make genetic counseling and testing services available to those living in South-Central and Southern Illinois. I also hold genetic counseling licenses in 9 states, so I am able to offer telehealth appointments to those who live further away or who are unable to travel. This has been particularly useful during the COVID-19 pandemic, and I intend to keep the telehealth option available in the future.
Bret Foster - Human Health and Disease - Hi HUBI Program! In May I graduated with my M.D. from Wright State University in Dayton, OH. I matched into the emergency medicine residency program at Henry Ford Hospital in Detroit, MI so I'll be there for the next 3 years. Hope all is well. Brett Foster
John Keller - Human Health and Disease - I own two dental offices in the Indianapolis area (Keller Dental - Decatur Township and Immediate Dental Center Southwest). I'm also the volunteer dentist for the Lincoln Park Zoo in Chicago.
Erica Soster - Human Sexuality and Reproduction - After my time at IU, I earned my MS in Medical and Molecular Genetics at the IU School of Medicine Genetic Counseling Program. Shortly thereafter, I became a board certified and licensed genetic counselor in the State of Indiana, and worked for a few years as a Prenatal Genetic Counselor at the Center for Prenatal Diagnosis at St. Vincent Women's Hospital in Indianapolis. After a few years, I moved on to a job in the clinical genetic testing industry; I now work as a Medical Science Liaison for Integrated Genetics, a specialty testing group of LabCorp. My primary areas of focus include cell-free fetal DNA screening (using the free-floating cfDNA fragments in a pregnant person's blood stream to assess the health of the fetus), reproductive carrier screening, prenatal diagnosis, and hereditary cancer genetic screening. My day to day job involves interfacing with health care providers (I used to travel ~60%, but it's all virtual currently!), working with various internal teams throughout the company (sales, marketing, R&D, laboratory operations, etc.), and working on various research projects, posters, publications, and patient/provider facing education materials. This job has afforded me to travel all over the country and internationally for client meetings and academic conferences and I get to share my passion for genetics with health care professionals around the world.
Signe White - Human Origins & Survival - I recently finished my PhD in Population Biology, Ecology, and Evolution at Emory University in Atlanta, Georgia. I will be starting a postdoctoral fellowship in October at the University of California, San Diego. There I will be studying the microbiome & genetics of a species of marine algae that causes toxic algal blooms along coastal ecosystems.

Class of 2011

Tyler Hamill - BS Human Biology - Since graduating from IU in 2011, I have joined the Air Force as a C-17 Globemaster III Instructor Pilot. Though I now live in Southern California, the degree I earned from Indiana University allowed me to begin my professional career working closely with professors and finding my name on a handful of published scientific research papers while working on a graduate degree in Microbiology. After leaving Bloomington in 2012, I helped open a new restaurant concept in Birmingham, AL while awaiting training dates for the Air Force. I finally got the call that I would be swearing in and leaving for Officer Training School at Maxwell AFB in Montgomery, AL in 2014. Soon after, I moved to Del Rio, TX for Undergraduate Pilot Training for a rigorous 51 week course learning how to safely and professionally operate the T-6 Texan II and the T-1 Jayhawk. At UPT, we learn aerodynamics and aerobatics, instrument flying rules, and formation to name a few. Easily the toughest year of my life, it was worth every minute because in Texas I met my wife Courtney, a military brat herself.

After graduating and leaving Texas, I had to attend Survival Evade Resist and Escape Training (SERE) in Spokane, WA and then head to Altus, OK for training on how to actually fly the C-17 Globemaster. A total of over two years of training before I was finally called a pilot, I now lead and instruct younger C-17 pilots at March ARB in Southern California. With over 2,900 flight hours, over 50 combat missions, and more than 200 oceanic crossings, I can say my career took an extremely different path than what I thought while working in a laboratory and taking notes in class back in my college days. The C-17 can carry up to 581,000 lbs into the air and land in less than 3,500 feet. If and when there is a world disaster, we are the first ones in bringing medical supplies, FEMA, and/or anything specifically needed to attend to the people. We can fit multiple helicopters, tanks, firetrucks with space to spare. Though I've also carried things as odd as aquatic mine sniffing dolphins that work with the Navy to satellites estimated over $1 billion.

My wife and I have a beautiful little girl named Ellie Rae with another on the way due April 2021. I've been fortunate to visit over 75 countries in less than 5 years and experience cultures, meet people, and wear the American Flag on my shoulder proudly. As a Squadron, we regularly are asked to attend air shows and events to help act as liaisons and answer questions for the general non-military population. It is in the moments of getting excited kids into the pilot seats of our jet that makes all the training, time away from family, and missed holidays worth it.

A few times a year I'm asked to visits schools ranging from middle school to colleges for career day and I always mention where I found myself as a young adult back in Bloomington, Indiana. I wear an IU patch proudly on my flight suit and represent the Hoosier Family with pride across the globe.

Class of 2010

Krista Grow - Human Health & Disease - I have been a practicing emergency physician for 3 years now at Stormont Vail in Topeka, Kansas. I absolutely love my job and couldn't be happier in this career. Currently taking maternity leave with our 2nd child but will soon be back in action with all things COVID or not!