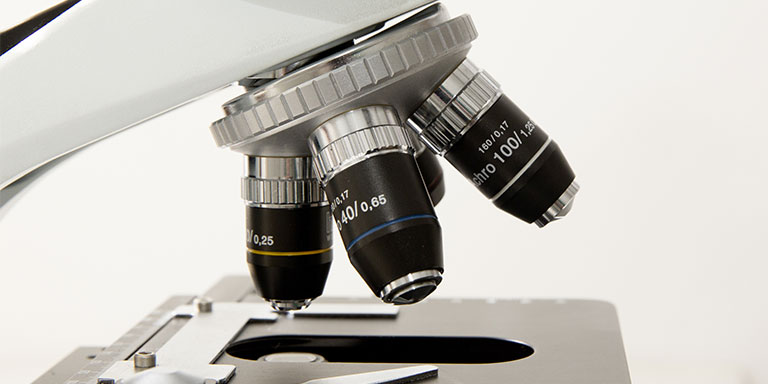 View what alumni are doing in their careers.
Class of 2017

Michelle Adeniyi - 

Human Health and Disease - I am a graduate student at the university of Notre Dame studying Global Health.

Grant Bremer - Human Health and Disease - I just finished applying to Physician Assistant School. I will be working as a CNA while anticipating interviews.

Lindsey Fisher - Human Health and Disease - I will be taking a year or two off to gain research experience in Psychology. Then, I have plans to obtain my PhD in Clinical Psychology. My research interests include stigma reduction, schizophrenia, and PTSD interventions. I hope to narrow down my interests in my years of exploring different areas of research.

Baili Gall - Human Health & Disease - I will be serving as an AmeriCorp Nutrition Program Coordinator in this upcoming year.

Julia Kovalenko - Human Health and Disease - I am a student in the 2021 Class at Indiana University School of Medicine.

Jamie Mangan - Human Health and Disease - I am the Vector Control Program Director at the Lake County Health Department in Lake County, IN. There, I focus on mosquito control and prevention of West Nile.

Darby Martin - Human Health and Disease - I will be attending Marquette University to obtain my Masters in Nursing, starting in January 2018. From there I will choose a concentration and become a Nurse Practitioner.

Alexis McEntire - Health and Disease - I will be working in a pediatric pulmonology research lab at Riley Children's Hospital.

Nina Rettig - Human Health and Disease - I will be attending Indiana University School of Optometry starting fall of 2017.

Cindy Stanton - Human Health and Disease - I am taking a gap year to work as a medical scribe at Oak Street Health in Speedway, IN. I am also applying to medical school in this cycle.

Alexa Stegemoller - Human Health and Disease - I'm taking a gap year but I'll be attending physician assistant school in the fall!

Abigail Stone - Human Origins and Survival - I am taking a gap year. I worked with the Buffett Institute at Northwestern University through the Global Engagement Studies Institute in 2016. They offer study abroad options at NGOs in several developing countries that focus on producing sustainable, grassroots projects as well as scholarships for individuals to do this outside of those organizations. Currently interning at Middle Way House on the crisis line, which I have been doing for the last year and a half.

Trent Wagoner - Human Health and Disease - Will be attending an organic chemistry PhD program through Indiana University.

Jessica Wellman - Human Health and Disease - I recently accepted and started a job with Cook Pharmica, here in Bloomington where I am the Department Coordinator for Drug Product Manufacturing. I also recently applied for an online graduate program at The University of Florida in Pharmacy Regulation. Prior to graduating, I worked in the Emergency Department at IU Health Bloomington Hospital, where I still work as needed and I just renewed my EMT (emergency medical technician) certification.

Sierra Williams - Human Health and Disease - I will begin my career with a chemical distribution company as a regulatory specialist. I will assist the company in maintaining its chemical data information, human safety programs for chemical handling and manufacturing, along with ensuring the company falls within EPA regulations. I am excited to work in a career that aligns with my passion for environmental sustainability and public health.

Jacquelyn Woodcock - Human Health & Disease - I just accepted a position at Community Hospital South in Greenwood, IN to be a Medical Scribe in the Emergency Department!

Class of 2016

Madeline Blackwell - Human Health and Diseases - I am finishing up my first year of medical school at IU School of Medicine this month. This summer I will be taking part in a research program at IU funded through the NIH through which I will be doing a research project on Triple Negative Breast Cancer.
Jennifer Bromm - Disease - I have just finished my first year of medical school at IUSM.
Elizabeth Conkling - Health and Disease - Currently in PA school and will graduate in 2018
Samantha Dillman - Human Health & Disease - I am attending Physician Assistant school at the University of Evansville. I am in my first year and I also work as a technician at Deaconess Hospital in Evansville.
Evan Finley - Human Health & Diease - I have continued my work as a Clinical Research Coordinator at the IUSM in the Indiana Alzheimer's Disease Center. I am one of 3 Coordinators that see 450 patients yearly for a visits including MRI's, PET-Amyloid scans, PET-Tau scans, genetic testing, cerebral spinal fluid draws, and a neuro-cognitive test. This July I will be traveling to London to give three presentations at the Alzheimer's Association International Conference. I am currently co-authoring two papers, analyzing Alzheimer's patients social networks compared to numerous bio-markers we measure through our work.
Elissa Guevara (Zachmann) - Human growth and development - Currently in my first year at Butlers PA program!
Abbey Huettner - Human disease and health - I have decided to go to an accelerated nursing program through IUPUI to become a labor and delivery nurse.
Madison Lenwell - Human Health and Disease - After graduation, I finished out my summer in Bloomington, IN working at Lennie's Gourmet Pizza. I moved back to Fort Wayne, IN in August of 2016 at which point I began my journey applying to Occupational Therapy programs throughout the Midwest. I am happy to say that I was accepted to Huntington University's Doctorate of Occupational Therapy Program and will begin classes this August! During my year off in between school, I have been working in the Customer Service Department at Vera Bradley and spending a lot of my time catching up with friends and family in the area.
Megan McDonald - Human Health and Disease - I am currently finishing up my first year of medical school in West Virginia. It has been an interesting year to be taught the field of medicine in an area of great need. West Virginia has one of (if not the) highest rates of obesity and diabetes in our country. All of my professors have geared their teaching towards this at-risk population in the state. I will be participating in a pediatric summer externship where I will get hands on experience working at the Children's Hospital in West Virginia.
Adam Mengler - Human Health & Disease - Rising 2L at Fordham University School of Law in New York.
Marisa Peredo - Health and Disease - After graduation from IUB, I was accepted into IUPUI's Paramedic Program. This past May, I graduated with my Paramedic Sciences degree and am currently in the process of finishing my clinicals so I can take the "Big Test" later this summer for my paramedic license. While the hours have been long and studying for tests seemed endless, I would not trade this experience or profession for the world. I am looking forward to many years in EMS doing what I love best - helping others.
Imani Rameses - Human Health and Diseases - I am currently finishing my first year of graduate school at the University of Vienna. I moved to Vienna, Austria to study cognitive science in the Middle European Interdisciplinary Cognitive Science program in August of 2016. My research is categorised under the area of Neuroaesthetics, specifically visual perception of visual artworks. I am currently running a research study using tDCS methods to investigate the role of the DLPFC the aesthetic appreciation of negative valence artworks. The remainder of my studies will continue to be in the area of empirical asehtetics, with the addition of computational modeling and intergrated programming. After I finish my Master's in Cognitive Science, I will pursue a PhD in the interdisciplinary areas of Science, Art, and Technology.
Katie Russell - Human Health and Disease - I am currently serving in the AmeriCorps in Seattle, WA. I serve with an AmeriCorps team at Full Life Care, a nonprofit organization specializing in elder care and supporting adults to live independently. Within the team, I am the Health Outreach Specialist at the King County Housing Authority where I organize and facilitate evidence based health and wellness programs for the older adult residents in public housing and connect them to other health and wellness resources in their communities.
Taylor Schumacher - Human Biology- human health and disease - I'm in a Physician Assistant program! I've worked in a memory care department for a year gaining clinical knowledge before pursuing PA education. I would recommend others who are considering PA school to do the same.
Danielle Smock - Health and Disease - I am currently working as a technician in the Emergency Room at a local hospital and I love my job! I am also applying for PA school this year and I am looking forward to using the holistic health approach to better help my patients throughout my medical career.
Wesley Stansberry - Human Health and Disease - This past fall I started working as a technologist for the IU School of Medicine in the Molecular Genetic and Pharmacogenomic Diagnostic Testing Laboratories. This coming December I plan to apply for PhD programs in Medical and Molecular Genetics.
Noelle Visser - Health and Disease - I am completing an MSc in medical mycology at the University of Manchester.
Kalyn Wendholt - Human Health and Disease - Hello all! I am a current doctorate student at the Indiana University School of Optometry. I will be beginning my second year in August 2017. I hope everyone is doing well in their endeavors.
Devon Wolf - Human Health and Disease - Early this spring I became a CNA and in April I began working in a Planned Parenthood clinic as a Health Center Assistant. This position has been an amazing opportunity, allowing me to gain experience working with patients while helping them access affordable reproductive healthcare and sex education. I plan to apply to PA schools this summer.

Class of 2015

Zara Anderson - Human Health & Disease - Upon graduating from IU I was contacted by a family friend. Her sister had her own clinical trial research company and was looking to hire a clinical research coordinator. She brought me in for an interview (the day before IU graduation actually) and hired me on the spot. Since then I have been working as a clinical trial study coordinator focusing on oncology studies. I see patients, draw blood, assess any adverse events and medications, and administer whatever study drug they are on with the trial. My mother died of cancer during my junior year at IU and since then I always knew I wanted to have a career relating to the oncology field. This opportunity sort of fell in my lap by the grace of God and I have loved every minute of it. It is rewarding when one of our study drugs gets approved by the FDA. I never pictured myself here in this type of career prior to starting. In fact, I really had no idea exactly what I wanted to do with my degree. I am so thankful to be where I am today, and should anything ever change- the Human Biology degree is so versatile it will allow me to explore so many different career choices down the road if it came to that. HUBI was the 3rd different place I found myself in at IU. When I started I was exploratory, then went into travel & tourism, then got interested in something else, then I finally found where I knew I belonged when I discovered HUBI. I had to work extra hard at it since I got started so late, but the faculty was amazing and helped me get up to speed where I needed to be to graduate in a timely manner. I recommend this program to everyone now that I know is going to IU!
Jake Berg - Human Health and Disease - M.S. In Medical Physiology at Case Western Reserve University. Beginning medical school in July at Kentucky College of Osteopathic Medicine
Caitlin Bond - Human Health and Disease - I recently graduated from Washington University in St. Louis with a Masters of Public Health, concentrating in Global Health. The past two years I have been working as a research fellow in Global Development, but will be starting a new job as a research analyst/epidemiologist for the Women's Interagency HIV Study in Chicago.
Emily Bonham - Human Health and Disease - I am a recent graduate of the Indiana University Genetic Counseling Graduate Program and have accepted a position as an oncology genetic counselor at Intermountain Healthcare in Salt Lake City, Utah.
Conner Cox - Human Health and Disease - I am currently finishing up my second year of physical therapy school at MCPHS University in Worcester, Massachusetts. I am working toward obtaining my Doctorate in Physical Therapy degree in May 2018. My areas of interest are in pediatrics, cardiac rehab, and neuro rehab.
Bria Davis - Human Health & Disease - This year I graduated with a M.S.Ed. in Learning & Developmental Sciences, and began my journey as a doctoral student in the Learning & Developmental Sciences program at Indiana University. I am blessed to have received the Ronald E. McNair Graduate Fellowship after serving as the Hudson & Holland Scholars Program STEM Graduate Assistant during my Masters program. This summer I will be traveling to Philadelphia to present research at the 12th International Conference on Computer Supported Collaborative Learning. My research involves analyzing how children use gestures and embodied play to learn complex scientific concepts within a mixed reality learning environment.
Madison Dillabough - Human Health & Disease - I have recently returned from Namibia. My service in the Peace Corps has been unforgettable. I forged many lasting friendships and made a large impact on my town of Outjo. I look forward to going back to visit. I am now currently working at a medical laboratory in Hammond, Indiana called PCL Alverno. I have included a picture of me with some of the San (Bushmen) kids that I got to meet while traveling in Namibia.
Hannah Eck - Health and Disease - I just finished the first year of my masters in public health program at the University of Michigan. I am concentrating in health behavior and health education. This summer I am working as a communications intern for JOOL Health. JOOL is an app and web based program that helps users achieve purpose driven behavior change for better health outcomes.
Michael Etter - Human Health & Disease - As of May 2017, I have completed my first year as a graduate student in Indiana University Bloomington's School of Public and Environmental Affairs, seeking dual Masters degrees in Public Affairs and Environmental Science. My current career goals are to pursue a career combining the fields of food and sustainability.
Jonathan Fine - Human Health & Disease - I am a VP for an early-stage technology fund and accelerator in Dallas, TX. I've enjoyed working with entrepreneurs and helping grow their businesses.
Brett Frommer - Human Health and Disease - I am attending Kirksville College of Osteopathic Medicine (KCOM) pursuing a Master of Science in Biomedical Sciences. I am taking medical school courses, master's courses, and researching melanoma metastasis. My thesis is exploring the role of metastasis associated (MTA) protein 3 expression on migration and proliferation in mouse melanoma cells. I am the current president for KCOM's Students for a National Health Program (SNaHP) and Jewish Medical Student Association (JMSA). In my spare time, I participate in various intramurals, teach Kung Fu, and volunteer with Hospice of NE Missouri and Bruce Normile Juvenile Justice Center. I am currently applying to medical school for the fall of 2018.
Mikala Hansen - Human Growth and Development - After graduating with my BS in Human Biology, I received a Masters in Secondary Education. I am finishing my first year teaching Anatomy and Physiology, Biology, and a PLTW course: Human Body Systems all at Fishers High School.
Lakin Hocker - Human Health & Disease - I am currently finishing up PA school at Indiana University in Indianapolis. I will graduate August 4th with a Masters in Physician Assistant Studies, and then take my boards. I'm currently looking for and interviewing for jobs.
Lindsay Howarth - Human Reproduction and Sexuality - I have finally ended up in my local dream job of an ER nurse at Methodist Hospital Southlake in Merrillville, IN. I am hoping to get my necessary experience that I would need to become a travel nurse in the next few years. I hope all my fellow alumni are doing well, and congratulations to the new class of 2017!
Hannah Morgan - Human Health and Disease - Following graduation from IU Bloomington, worked at a pediatrician's office. Recent graduate of Indiana University School of Nursing in Indianapolis. Served as a clinic manager and nursing board member for the Indiana University Student Outreach Clinic, one of the largest student-run clinics in the nation. Has worked at Indiana University Health Methodist Hospital as a patient care intern on the Advanced Heart Care Unit. Seeking a position as a registered nurse.
Brandon (Vince) Reece - Health and Disease - I currently work full time for a LTC pharmacy in Park 100 as a Lead PhT. I've been with the company for almost 2 years and have received 2 promotions in that time. I am also a full time nursing student at Chamberlain College of Nursing, where I have maintained a 4.0 GPA and was elected by my peers as the Outreach Coordinator for the National Student Nurses Association Chamberlain Indianapolis Chapter. I will graduate in May 2019 with my BSN and plan to become a travel nurse with my boyfriend, who recently graduated with his BSN.
Amelia Roebuck - Human Health and Disease - Since graduation, I have been employed at Parkview Research Center as a research project manager for the Health Informatics department, helping to lead various ongoing studies at the center aimed at the use of technology to improve health care. I have worked on a range of research topics related to telehealth, mental health, medication adherence, personal health records, patient engagement, and more. In my role as project manager, I have worked collaboratively with my team on study design, data collection and analysis, and publication writing. In addition, I have had the opportunity to attend professional conferences and present our study findings. This fall, I will be entering a PhD program in Epidemiology at the University of Texas School of Public Health in Austin, Texas.
Meredith Roth - Human Health and Disease - I'm currently in my second year of PA school at the University of St. Francis in Fort Wayne, IN. I plan to start clinical rotations this coming August and graduate in August 2018.
Lindsey Slaughter - Human Health and Disease - After completing the Human Biology program in 2015 I entered an accelerated nursing program. I am graduating May 14th 2017 with my Bachelors of Science in Nursing. I will go onto work as a Registered Nurse in the Emergency Department of one of the Level 1 Trauma Centers in Indianapolis. In three to five years I plan on going back to school to become a Certified Registered Nurse Anesthetist.
Earriel Starks - Human Reproduction + Sexuality - After a year or so of scribing, I just began PA school at Butler University.
Scott Sutton - Human Health & Disease - I have spent the past year working as a dental intern for a practice in Indianapolis. This opportunity offered me a hands-on, in depth look at my future career both clinically and as a small business owner. This summer I will be moving to Milwaukee, WI to start the next chapter of my academic career - attending the Marquette University School of Dentistry.
Andrea Wiley - Health - Graduation!

Class of 2014

Nicholas Abston - Human Health and Disease - I just accepted a job offer from Mid America Clinical Laboratories to work as a Lab Assistant at St. Vincent Hospital in Kokomo, Indiana. I begin my position mid-June and will be training for phlebotomy. I will hopefully continue my education in the near future and work my way to a higher position in the Lab.
Anna Bakas - Human Health and Disease - I will be starting my 4th year at Indiana University School of Medicine in June. I will be applying to Pediatric residency programs in the fall!
Caitlyn Catania - Human Growth + Development - After graduating from IU in 2014, I began an accelerated nursing program at IUPUI. I graduated from that program in May of 2016, and began working as an RN at the Riley Neonatal Intensive Care Unit (NICU) at Methodist. I absolutely love my job, and I really feel like my embryology class through HUBI at IU sparked my interest in this field. I learned a lot about growth and development through both my education in Bloomington and Indianapolis, and I feel like I get to use that knowledge every day in my career.
Cindy Cicierko -  Human Health & Disease - Currently I am attending school at the IU School of Medicine in downtown Indianapolis, within the Cytotechnology program to receive a second undergraduate degree. This degree will fully compliment my Human Biology BA and lead me into a career within clinical research. As far as my current work, I am actively researching a new drug discovery & delivery method that I hope to submit research proposals on. I hope that a medical research university will be willing to take over my research or aid me in the opening of a laboratory on my topic. There's no telling what the future will hold, but you just might see a new drug on the market developed through my research.
Rosa de la Cotera - Human Health & Disease - After graduating from IU in 2014, I began working at Hines VA medical center in Chicago as a nursing assistant and took a gap year to work before applying to DePaul's Entry into Nursing Practice Program. I continued working as a nursing assistant at the VA while completing the MENP program. I am currently set to graduate from DePaul's MENP in August 2017.
Catherine Fitt Human - health and didease - I am currently an Emergency Room Registered Nurse at Ann and Robert H. Lurie Children's Hospital of Chicago. Along with being a Staff Nurse, I have completed one research project and am currently working on another. The first project looked at ways to improve trauma documentation in our ER. This placed at the Emergency Nurses Association evidence based practice competition. The project I'm currently working on involves looking at the barriers nurses run into while conducting research on the job and how to make it easier.
Amber Hammond - Human Health and Disease - I just graduated from Indiana University Maurer School of Law in May 2017. I am currently studying for the Indiana Bar exam and will be working as an Associate Attorney at a Healthcare Law Firm in Indianapolis, IN in August 2017.
Abi Ibrahim - Human Health and Disease - I've just graduated with my master of science in nursing from Vanderbilt University. I specialized in Women's Health and Adult-Gerongology. I'm currently studying for my board exams to become a certified WHNP/AGPCNP. I've been interviewing for fellowships and hope to start a fellowship or a job in the early fall.
Emily McCabe - Human Health and Disease - I am graduating from Georgia Baptist College of Nursing of Mercer University in Atlanta, GA on May 12, 2017. I am also finishing ROTC at Georgia State University. I commissioned as a 2nd lieutenant into the United States Army Reserves on May 5, 2016. I am getting married May 20, 2017 to my long time boyfriend Daniel who also went to IU. We will be getting married in Indianapolis and then moving to Arkansas so he can pursue his Masters in Marriage and Family Therapy. I will be working as a RN at the hospital on a Hospice/Oncology unit. I will be attached to a combat support hospital unit in Little Rock for the Reserves. I am thankful for my education at IU and the human biology program. I hope to start a Doctor of Nursing Practice program within the next year.
Kelly McGuine - Human Health and Disease - I recently graduated with a Master of Science in Nursing with a Clinical Nurse Leader focus from Xavier University. I would like to work in pediatrics, specifically an intensive care unit. I am looking forward to working as a nurse and would also like to participate in research in the future.
Rory Mills - Human health and disease - I just finished my second year at Souther Illinois University School of Medicine, and am in the dedicated period of studying before taking my Step 1 board exam in June. Third year starts in July, where we will begin seeing patients and focusing on improving both critical thinking and patient-focused care as we make our way through 8 core rotations. As of right now, I am planning on going into pediatrics, but I'm keeping an open mind as I experience all the different specialties during my third year.
Austen Rang - Human Health and Disease - I am a Patient Advocate & Educator for a bio-pharmaceutical company that manufacturers treatments for orphan diseases from donated plasma. I travel across the country educating patients, caregivers, and healthcare professionals on these rare diseases, speaking to large groups.
Lauren Tom - Human health and disease - I graduated last May from IU with my Masters of Science in Occupational Therapy. I am currently working part time for Eskenazi hospital in Indianapolis and continuing with school to pursue my Post-Professional Doctorate in Occupational Therapy.

Class of 2013

Kristen Calvert - Human Health and Disease - I am a Registered Nurse working in cardiac critical care at one of the largest and best rated hospitals in Indianapolis. I work with some of the top surgeons in the region and am exposed to cutting edge medicine every day. I love my job! My background in Human Biology helps me tremendously in my current work and I am so grateful to have gone through that program!
Molly Cheviron - Human Sexuality and Reproduction All throughout my undergraduate degree, I had dreams of becoming a physician. I was crushed when I didn't get into medical school my senior year, but I was determined to apply again. I wanted to research a little more about the Affordable Care Act however, and see how healthcare developed in the US compared to other countries. I received a graduate certificate in Health Policy under the Master's of Health Administration program at IUPUI, but I knew the administration side of healthcare was not my forte and I wanted to get back into the patient aspect and continue my path to medical school.
I began a career at OurHealth, a preventive medicine, primary care company, as a Member Relations Advocate. Unfortunately the company began growing so quickly, my role transitioned into more of a customer service position. I was unhappy and felt stuck in my professional career. I was still studying for the MCAT, but as my friends were in medical school and I started shadowing more and more physicians, I realized the physician lifestyle was not what I wanted anymore. The possible 9 years of school/studying, time away from a family, and the possibility of drastic insurance changes turned me away from my physician dream.
I was lost and unsure of my professional goals for the future. Since I live in Indianapolis, I meet quite a few people who work for Eli Lilly and the IU School of Medicine. I was introduced into the Clinical Trials research world from these acquaintances, and I found my niche.
In Human Biology classes, we were assigned readings constantly which always seemed like inconvenient and insignificant assignments. Little did I know, learning to review and dissect these readings in class would help me in my career change. I am currently a Clinical Research Specialist for the Dept of Urology at the IU School of Medicine in Indianapolis. I read avidly about research protocols, patient histories, pathological results, surgeries, research findings, and I need to be able to summarize these for both patients and healthcare professionals. HUBI classes over-prepared me for this career and I am so thankful that we were given those reading assignments. My area of concentration, Human Sexuality and Reproduction, also made me more comfortable to be able to speak with patients in the Urology Department since these topics can be awkward for patients to discuss.
I am now at a great position of continuing a career in research or potentially pursuing a career as a Physician Assistant. The research world offers so many career options, and I highly recommend other HUBI students to look into this field if they are unsure of pursuing graduate school and wanting to stay within the healthcare and science realm, but still interacting with patients.
Gabrielle Douglas - Human Health and Development - Promoted to territory manager at Avanir Pharmaceuticuals within the last year and loving it! I provide education on my disease state and treatment options. I've now been with my company for 3 years and couldn't imagine working elsewhere!
Fayth Kalb  - Human Health & Disease - I graduated from the University of South Carolina last year with a masters in genetic counseling and am about to celebrate my one year anniversary at Ann & Robert H. Lurie Children's Hospital of Chicago. I am a pediatric genetic counselor specializing in skeletal dysplasias and cardiovascular genetics. Additionally I have recently been appointed a faculty position with the Northwestern University Feinberg School of Medicine and recently had my original research published in the Journal of Genetic Counseling.
Lauren Kirlin - Human Health and Disease - Have accepted a full-time position as an Exercise Physiologist with San Diego Sports Medicine's Regional Fire Wellness Program.
Will be presenting research entitled "The effect of age on cardiovascular and muscular fitness in female firefighters" at the American College of Sports Medicine annual conference in May of 2017.
Have had research under the same title be preliminarily accepted for publication in the journal of Occupational Medicine.
Kevin Knight - Human Health and Disease  - Hello, I would like to add to my bio that I received a MS in Biotechnology form IU and I am currently working as a project manager at Covance in Indianapolis. Thanks!
Peter Krombach - Human Health & Disease - I recently graduated from the Richard M. Fairbanks School of Public Health in Indianapolis with a Master in Public Health in Epidemiology. I will also be working over the summer to publish my final research paper that evaluated the relationship between Traumatic Brain Injury (TBI), memory loss, and the risk of developing Post Traumatic Stress Disorder (PTSD) in the adolescent and young adult population. Additionally, I am looking forward to starting work as a Public Health Informatics Epidemiologist with the Indiana State Department of Health in mid-June.
Isabelle Loyda - Health and disease - I graduated from the IUPUI School of Nursing program last May, passed my boards in June, and have been working as a registered nurse at a hospital in downtown Indianpolis since July. Through the hospital and my job in general I am able to get many different certifications and try to specialize in different fields. The type of floor I work on I can see anyone from a COPD exacerbation to someone who has been in a trauma. I am so thankful for my human biology degree because I feel it has given me a great foundation for understanding people better and meeting them during a vulnerable time in their life.
Alyssa Lucchetti - Human Reproduction & Sexuality - Currently, I am working as the lead of the molecular department of a diagnostics laboratory. We are doing hereditary cancer screening using Next Generation Sequencing, as well as Pharmacogenetics testing.
Mark Miller - health and human disease - I had no idea what I was going to do with my Human Biology degree once I graduated. I realized that I was not meant for graduate school. I could not find a job right away so I got a factory job and put a good sized dent in my student loans. After a year at the factory, I heard about an opening in my hometown for a water treatment plant operator. My degree almost made me over qualified for the job since it started at $14.00/hr. I am now being groomed to take over as the boss in the next few years and I love my job. Since there are only two of us for a town with 3000 people, we do everything that has to do with the water system. It really is an amazing job and the need for water and wastewater operators in the next ten years will be huge. This is because most small and medium sized towns are ran by the baby boomer generation that is nearing retirement. One thing our generation faces in this industry is upgrading these systems with technology, protecting it with cyber security, ugrading 100 year old water mains, and water conservation. This job does not require a degree for smaller systems but does require certification from the state which can achieved through on the job experience and passing the certification exams. The exams are super easy for any college grad and its the greatest job.
Nolan Slifko - Human Health and Disease - Recently sat for and successfully passed the Georgia Bar Exam. Currently working as Director of Human Resources and Counsel for a company in Georgia.
Sarah Wenzel - Human Reproduction and Sexuality - Graduated from Marian University's accelerated BSN program in August 2015. Started working as a Pediatric Nurse at Riley North (IU Health North Hospital). This year, in January, I switched departments to Labor and Delivery which is what I always wanted to do, and I am absolutely loving it. My prior BS degree has definitely provided me with a solid background for my career choice.

Class of 2012

Courtney Cook - Reproduction & Sexuality - I am an oncology genetic counselor, and I passed my board certification exam and became licensed last August after graduating in May. Over the past year, I created and developed the Oncology Genetic Counseling department at the University of Tennessee Medical Center as my first career position after graduate school. Recently, I was offered the Genetics Services Coordinator position at Highlands Oncology Group in Rogers, AR, where I will be starting up their oncology genetic counseling department. This position is part administrative/part clinical, and I will be coordinating and guiding other midlevel healthcare providers in providing patients with oncology genetic counseling services. I will also be able to affiliate with my old graduate program at UAMS to teach and be a clinical supervisor for genetic counseling students. I start in July, and I am thrilled with this new opportunity!
Brett Foster - Human Health and Disease - Last summer I transitioned out of the military and I am currently finishing my first year of medical school at Wright State University Boonshoft School of Medicine in Dayton, OH.
Andrea Frazier - human health and disease - Completed Intern year in Pediatrics at Naval Medical Center in Portsmouth, VA. Headed to Jacksonville, FL to serve operational time at Mayport Naval Station as a General Medical Officer.
Jacob Hess - Human Health and Disease - Graduated from IU School of Medicine in 2017. Starting an Internal Medicine Residency at Grand Strand Medical Center in Myrtle Beach, SC.
Patrick In - Human Health and Disease - After graduation I spent 3 years with the education-focused non profit City Year as an AmeriCorps Member and on the Recruitment Staff. I'm currently serving as an Assistant Director of Annual Giving at the Kellogg School of Management and will be applying to MBA programs this coming fall.
Johnny Keller - Human Health and Disease - I graduated from IU School of Dentistry in 2012. I'm now an Anesthesia Fellow at the IU School of Medicine. I practice anesthesia in the operating rooms at Eskenazi Hospital in Indianapolis. I also practice dentistry on the weekends at ImmediaDent. My most impressive accomplishment is landing my smoking hot girlfriend, Sam.
Amanda Malady - Human Disease and the Body - I'm a nationally certified paramedic working for three different companies serving Tippecanoe County Indiana, Pulaski County Indiana, and Jasper County Indiana. My future goals are to go back to school for my nursing license and my phlebotomist certification.
Emily Mangiaracina (Tam) - Human Health and Disease - I recently just graduated with my optometry degree at Indiana University School of Optometry on May 5th, 2017. Even though it took another four years to get my degree after undergrad it was well worth it. I absolutely enjoy taking care of people's ocular health. Many people don't know that optometrists have to know the body in order to properly take care of the eyes. It takes lots of schooling and knowledge of the entire body to fully take care of each and every patient. I look forward to working with other doctors in different fields to take care of patients and their needs. I will be starting my career as an optometrist in July 2017 in Philadelphia, PA. I am excited to finally start practicing!
Andrea Pittman - Human Health & Disease - I will graduate this August with a BSN from IU School of Nursing in Indianapolis.
Cassie Pletcher - Human Biology - After graduating with my Bachelors in Human Biology I began the Accelerated RN/BSN program through IUPUI. I began my career as an RN at IU North in Carmel, IN on a Med/Surg Unit. In May of 2016 I received my Chemotherapy/Biotherapy certification and began a supplemental position with IU Health at an outpatient infusion center where I still currently work in addition to my full time position in and inpatient setting. In April of 2017 I transferred from IU North to IU Methodist where I am working on a Cardiac Medical Critical Care floor. I never would have guessed that I would use my Human Biology degree to go back to school for Nursing but it has been such a great experience. I feel that the Human Biology program prepared me to succeed in Nursing School! I really enjoy what I do and could not imagine a different career! I am considering going back to school in the next few years for Acute Care Nurse Practitioner but that is still to be decided!
Katherine Russo - HUBI- Heath and Disease - I was accepted as a Woodrow Wilson Fellow in 2014 and became an 8th grade science teacher with my Master's in Education
Sara Van Alstine - Human health and disease - Upon graduation, I got an accelerated nursing degree from IU. I worked in bone marrow transplant as an RN for 2 years at City of Hope in Los Angeles and Vanderbilt University in Nashville. I currently work as a school nurse in Nashville and absolutely love it.
P. Signe White - Human Origins & Survival - I just finished my 3rd year of my PhD program at Emory University in Population Biology, Ecology, and Evolution. As far as professional accomplishments, I was awarded an Emory teaching fellowship for the upcoming year called SIRE (Scholarly Inquiry and Research Experience) to mentor and teach a group of undergraduates and expose them to research theory and methodology. I will soon have a publication in Current Biology (set to be out on June 19). I'm also presenting my work at the European Society for Evolutionary Biology in Groningen, the Netherlands in August.

Class of 2011

Jaryn Curry - Human Health and Disease - I live in Birmingham, Alabama with my husband Roark Curry. I am a Labor and Delivery nurse at St. Vincent's Health System. I have just recently accepted a position at Herzing College to be an OB/Peds clinical instructor for ADN nursing students.
Sara Hallyburton - Health & Disease - I received my MPH in Epidemiology from the IU Fairbanks School of Public Health at IUPUI in December 2015. I am currently working as the Respiratory Epidemiologist/Influenza Surveillance Coordinator for the Indiana State Department of Health. Prior to that, I worked for over 2 years at the Marion County Public Health Department as an Environmental Health Specialist (EHS) in the Water Quality and Hazardous Materials Department (WQHMM). I am also the 2017 President of the Central Chapter of the Indiana Environmental Health Association. I served as the VP of Central Chapter in 2016.
Tyler Hamill - Human Growth and Development - In 2012 I was hired by the 729 AS at March ARB in Riverside, CA. I attended Officer Training School at Maxwell AFB, AL and recently graduated from Undergraduate Pilot Training in December of 2015. I now fly the C-17 Globemaster III based in Southern California. We fly around the world delivering medical supplies, equipment, and military assets to the far corners of the globe. The C-17 is a multi-engine jet capable of carrying over 500K pounds and landing in isolated locations on runways less than 4000 ft long. We recently deployed to Southwest Asia and we're able to see firsthand the impact this jet has in getting medical supplies or personnel where they need to go. As I am finally able to begin to settle down after years of combat, survival, emergency, and isolation training, I plan to begin working towards a graduate degree and continuing my admiration and love for the sciences. I am expecting my first child in Aug '17 and have already enrolled her in HUBI at IU Class of 2039.
Kayla Minniear - Health and Disease - I graduated from Sherman College of Chiropractic in South Carolina in December 2014. I founded ChiroCore+, LLC in March 2015 as a mobile chiropractic and massage therapy business in Northeast Indiana. I additionally became an associate at New Life Chiropractic Center in Fort Wayne. In January 2017 I moved back to the Bloomington area to open ChiroCore+ in a permanent location in Ellettsville. We opened our doors April 12th of 2017 and are very excited about serving the local community. It's great to be home!
Sucharat Tayarachakul - Human Biology; Neuroscience - During the undergraduate time, I assisted in two research laboratories: ecology and evolution of arbuscular mycorrhizal fungi and the neuroendocrine mechanisms that regulate energy balance by using Siberian hamsters as animal models. In my senior year, I conducted a research that investigated the relationship between fat levels in maternal foods and the offspring's immune system.
During the graduate time, I assisted at Herman B Wells Center for Pediatric Research to investigate the role of Bone Morphogenetic Protein (BMP) signaling and Id2 on beta cells in pancreas by using Zebra fish as animal models. I was also a co-founder for Indiana University-Student Outreach Clinic (IU-SOC), Public Health Section and involved in the first project on assessing community regarding perception of using IU-SOC as primary source of healthcare, instead of referral system. I also had volunteer experiences at Indiana State Department of Health during HIV Outbreak in 2015 and at the Union of Thai Traditional Medicine Society during their volunteer trip to poverty areas in Thailand. I was an intern through Graduate Student Epidemiology Program (GSEP) from Health Resources and Services Administration (HRSA) in the summer of 2014 at Southern Plains Tribal Health Board (SPTHB), where a main project was to create Maternal and Child Health Data Book (1st Edition), American Indian/Alaskan Native Edition.
Currently, I am a lead epidemiologist for Strategic Prevention Framework Tribal Incentive Grant (SPF-TIG) and Partnership For Success (PFS), which have the main goal of reduce the substance use among American Indian/Alaskan Native in four tribal partners' jurisdiction areas. I oversee Tribal Epidemiological Outcomes Workgroup (TEOW), which has main objective of improving American Indian public health through multiple projects, including create an interactive map (GIS) that displays health disparity (mainly mental health and substance abuse) between Native and Non-Native population in Oklahoma by county.

Class of 2010

Robert Champion -  Human health and disease - Robert just graduated from Binghamton University with a M.S. biomedical anthropology under the mentorships of Ralph Garruto and Koji Lum. Robert presented his summer research data in Vanuatu at the 2017 HBA Conference in New Orleans, LA. I am currently searching for job opportunities and positions that will allow me continual harbour anthropological skills and perspectives. In addition, Robert will be looking at various PhD programs for the upcoming years.
Daniel Gibson - Human Disease - After nearly 6 years as an Officer and UH-60 Helicopter Pilot in the US Army, I have recently been accepted into Indiana University School of Medicine. I will be starting this August at the Bloomington Campus for the IUSM Class of 2021, and saying I am excited would be an understatement.
Krista Grow (Bergman) - Human Health & Disease - I am officially (and finally) done with school and training! I graduate from emergency medicine residency at the University of Kansas June 2017 and will start full time as an ER physician in Topeka, Kansas. Can't wait to finally get started with the real job!
Katherine Haire - Human Health and Disease - I am an attorney and am currently working for the Indiana Court of Appeals in Indianapolis.

Class of 2009

Jessica Basham - Human Reproduction and Sexuality - I am currently getting ready to graduate Obstetrics and Gynecology Residency at the University of Toledo and have accepted a position as a general Obstetrician Gynecologist at Michiana Obstetrics and Gynecology in South Bend, Indiana. I also received a certificate in Sexual Counseling from University of Michigan and will be practicing sex counseling within my practice of Obstetrics and Gynecology.
Dena Kranzberg - Human Health and Disease - Working as a Nurse Practitioner at Planned Parenthood. I'm happy to speak to current and past students about my work and my education after IU.
Erica Zimmerman (Hensley) - Human health and disease (2007) - I have been a practicing PA for about a year. I am currently the clinical coordinator of our urgent/primary care clinic outside of Memphis, TN.