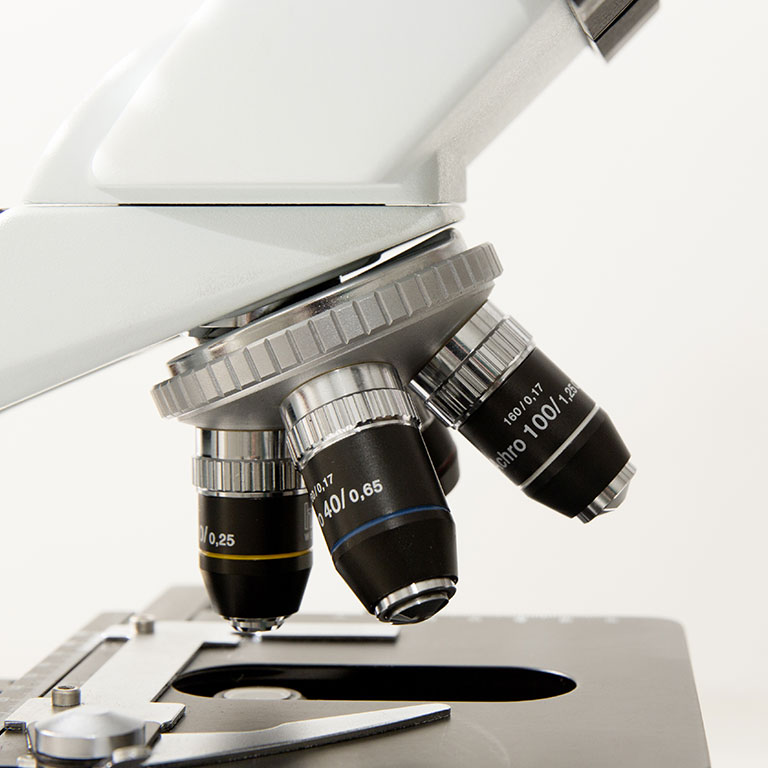 View what alumni are doing in their careers.
Class of 2018

Ellen Ramey - Human Health and Disease - I am currently participating in a Jumpstart summer program that will prepare me for my MS in Information Systems (MSIS) graduate program that will begin in August. I am interested to see where this new field will take me! I look forward to exploring the job possibilities that will be available to me and will allow me to utilize both my undergraduate and graduation education.
Ashley Horner - Human Health and Disease - I am working on obtaining patient care hours before applying to PA school.
Matt Royeca - Human Health and Disease - I will be starting medical school in August 2018 at the IU School of Medicine.
Kelsey Blalock - Human Sexuality and Reproduction - I plan to apply to optometry school after I graduate in December 2018.
Brianna Levenson - Human Health and Disease - I was offered a full time job before graduation in higher education textbook and journal publishing. I am now working on all of the digital content that comes with an etextbook and am creating learning resources for instructors and students.
Paige Hankins - Human Health and Disease - I am attending Marian University in the fall to complete my bachelors of science in nursing, then hope to continue my education and earn my NP.Kayla Smith - Health and Disease - Enrolled at university of Pittsburgh to get my doctorate in physical therapy. 
Sarah TenBarge - Human Health and Disease - I am currently finishing the first year of my Master of Science in Occupational Therapy degree at Washington University School of Medicine in St. Louis under the mentorship of Dr. Bobbi Pineda, Ph.D, OTR/L. Our research within Dr. Pineda's lab primarily focuses on prematurity by analyzing data from the neonatal intensive care unit at St. Louis Children's Hospital. As a part of my master's project within the NICU research lab, I am conducting a retrospective analysis on the relationship between NICU practice settings and the availability of neonatal therapists. I just submitted my first proposal to co-lead a short lecture on infant sensory development at the Missouri Occupational Therapy Association Conference in November.
Bailey Hull - Human Health and Disease - I am currently actively pursuing a career in medicine and plan on applying this summer (2018) to many medical schools across the country. In the mean time, I am working full time as a scribe at an ENT facility. I look forward to carrying the knowledge I gained during my time as a human biology major into a career in medicine.

Class of 2017

Alexa Stegemoller - Human Health and Disease - s I have been volunteering throughout South America for the past year, but I am heading home shortly. I will start my Masters in public health at George Washington University in July. I am hoping to specialize in global health and work as an international health adviser.
Morgan Long - Disease - After working for about a year after I graduated, I got accepted into Lipscomb's Master of Physician Assistant Studies! I am so excited and humbled. I just moved to Nashville, TN, and begin school on October 1st. I am so incredibly lucky that I get to chase my dreams in the healthcare capital of the US! I am a little nervous to start at a new school, especially because IU always felt like home to me, but I'm sure I'll adjust quick. I miss all of the Human Bio professors and cannot say thank you enough for all they have taught me over the years! My major and time at IU made me a better person and will definitely make me a better health care provider.
Shreya Patel - Human Health and Disease - Since graduating, I have worked as a Clinical Research Technician at the Neuroscience Center of the IU School of Medicine. My team is studying alcoholism and alcoholism risk. Our research involves the neuroimaging of the human brain's reward system and motivated behaviour for natural rewards and drugs of abuse. We are working to understand the brain and genetic vulnerabilities that may predispose individuals to disorders such as alcoholism and obesity. I plan on attending medical school in the next year.
Audrey Samuelson - Human Health and Disease - I am currently working as a Genetic Counseling Assistant at St. Vincent in Indianapolis in both Maternal Fetal Medicine and Medical Genetics. In the fall I will be attending Indiana State University for my Master's in Genetic Counseling.
Abigail Stone - Human Origins and Survival - I have been working as a Youth Service Specialist through Juvenile Probation, which is not what I expected. I meet with truant students at different school corporations and work as their advocate. I absolutely love my job. While working full-time, I am also taking biochemistry and finishing the steps to apply to Genetic Counseling programs this fall. I look forward to combining my science background with advocacy.
Bailey Jackman - Human Sexuality and Reproduction - I worked in a lab at Roche Diabetes Care for a short time, and I am about to start classes with IU's PA program!
Kelsey Mills - Human Health and Disease - I hold a baccalaureate degree in Human Biology from Indiana University, Bloomington. I just finished my first year of my two year program for my Master of Health Administration at the IUPUI Richard M. Fairbanks School of Public Health. I currently work at the Bowen Center for Health Workforce Research and Policy as a Graduate Research Assistant. The Bowen Center helps create health policy for Indiana.
Trent Wagoner - Human Health and Disease - Currently working as a Quality Control Chemist with Brulin Holding Company in Indianapolis. Starting this coming August I will begin my masters in Anesthesia through the IU School of Medicine. With this program I will become a Certified Anesthesiologist Assistant.
Baili Gall - Human Health and Disease - "This past year I have served as an AmeriCorps VISTA at Indy Hunger Network as their Nutrition Programs Coordinator. I have been given the opportunity to provide food insecurity training to health clinics, teach nutrition education to low-income households, serve as a project coordinator for a WIC marketing campaign, and plan a food pantry networking summit for Marion County.
In the fall I will be attending the University of Alabama to pursue my Masters in Bio-cultural Medical Anthropology. "
Alexis McEntire - Human Health and Disease - I will begin coursework for my Master of Science in Genetic Counseling through IU School of Medicine beginning August 2018.

Class of 2016

Kalyn Wendholt - Human Health and Disease - I recently just finished by 2nd year at the Indiana University School of Optometry. I will be seeing patients in the clinic this summer before starting my 3rd year of the doctorate program. Graduation coming soon in May of 2020.
Imani Rameses - Human Health and Disease - "Hello there fellow Human Bio majors, I am extremely grateful for this program and it's requirements of a diverse encounter with courses your personal preferences wouldn't usually permit. After taking the required Neuroscience course, with Dr. Farley, and finding myself reading the text book for pleasure, I knew I had to shift my focus to neuroscience, and that I did!
After graduating in 2016, I hopped on a plan to Vienna, Austria pto pursue a master's in Cognitive Science. I specialize in Neuroaethetics: scientific investigation of why/how one perceives and finds (dis)pleasure from art. I ventured overseas, simply because Vienna is home to one of the few empirical aesthetics research labs in the world. Under the direction of Dr. Helmut Leder, and the immediate supervision of Matthew Pelowski, I have managed to find my academic destiny: a concomitant of neuroscience and performance art, specifically dance and movement. As of now I am nearing the end of my studies, wrapping up my master's thesis projects and of course, writing writing writing. After this I will be on the path to PhD applications this summer as well as various internships and residencies outside of the US.
This program will give you the spring board you need to excel in what/whichever field of human sciences you passionately stumble upon."
Leah Basile - Human Reproduction and Sexuality - Finished my first year of PA school in Boston.
Katie Russell - Human Health and Disease - Currently working as an EMT on an ambulance in the Seattle area to gain patient care experience while applying to PA programs.
Samantha Dillman - Human Health and Disease - I am currently a second-year Physician Assistant Student at the University of Evansville. I have just began my clinical rotation year as a PA student. I am hoping to pursue a career in Neurosurgery upon graduation next May with my Master's degree in Physician Assistant studies. I am so thankful for the opportunity to have my undergraduate education from such a wonderful department from IU. I feel as if my background in Human Health and Disease greatly prepared me to pursue and flourish in a career as a physician assistant.
Sophia May - Human Health and Disease - Since graduating in December of 2016, I have continued my education at Louisiana State University - Shreveport, where I will graduate with my Masters in Health Administration this August. I am also preparing to apply to osteopathic medical schools during the upcoming cycle, where I will continue to build on the team-oriented foundation that the Human Biology program has given me.
Angela Kirori - Human Health and Disease - Once I graduated, I went on to pursue my masters in Biotechnology at Rush University in Chicago. I graduated from that program in 2017 and applied to medical school that same summer. While going through the medical school application process, I volunteered at Rush Hospital and have been working in a research lab focusing on ovarian cancer. I will be attending Rush Medical College this fall in pursuit of my MD.
Kayla Kaplan - Human Health and Disease - I recently presented research on the Emergency Food System of South Central Indiana at the American Association of Geographers conference in New Orleans. This summer I am moving to Boston to begin graduate school at the Tufts Friedman School of Nutrition. I will be pursuing an M.S. in Food Policy and Applied Nutrition.
Evan Finley - Human Health and Disease - I continued working as a Research Coordinator at IU School of Medicine at the Indiana Alzheimer's Disease Center where I have been for two years now. Early last year I co-authored a few papers with Dr. Brea Perry, a sociology professor at IU Bloomington, and Dr. Liana Apostolova, a professor of Neurology and head of the clinical core at the IADC. These papers analyzed social networks, MRI's of the brain, PET Tau scans of the brain, PET amyloid scans of the brain, and neurocognitive testing results. I won a fellowship through the Alzheimer's Association sending me to present two posters at the Alzheimer's Association International Conference which took place in London, July 2017. I presented in both the Neuroimaging pre-conference and the main conference. I hope to move into a new position later in 2018 at the IADC and hopefully oversee a new study being put into place (Social Networking in Alzheimer's Disease).
Sarah Phillips - Human Sexuality and Reproduction - I graduated in December 2017 and at the beginning of May, I began an accelerated nursing program and I will graduate with BSN next August.

Class of 2015

Brett Frommer - Human Health and Disease - "The past two years, I have been pursuing my Master of Science in Biomedical Sciences at Kirksville College of Osteopathic Medicine - A. T. Still University (KCOM). In Fall of 2017, I was accepted to the KCOM Class of 2022, and will begin medical school in July, 2018.
The biomedical sciences program required me to take various research-oriented courses, research mouse melanoma, as well as take 8 medical school courses (which will be refreshers in medical school). This experience was tremendously rewarding. I wrote my own grant for my mouse melanoma study, and am currently gearing up for my thesis defense. I am also working on two publications to be submitted during this next year."
Zach Ninesling - Human Health and Disease - After graduating in 2015, I accepted a position with an electronic medical record (EMR) company. Cerner provides software applications to hospitals and clinics that contain patient information, clinical recommendations, and is also a platform for ordering patient care. My original journey with Cerner started as an analyst, however as of this past month I am now an oncology consultant. I travel all over the United States providing consultation to providers as they work with the software. I lead projects and use my knowledge of clinical processes to create effective healthcare workflows that are then used by the providers in their day-to-day.
Jonathan Fine - Human Health and Disease - I'm working for REVTECH Ventures, an early stage fund and venture accelerator, as Vice President of Business Development. I look for early stage startups to invest in and I manage our support for them. This past year I've enjoyed opportunities to speak at conferences like SXSW, Advertising Week - NYC, Dallas Startup Week, and Retail & Consumer Goods Analytics Summit.
Conner Cox - Health and Human Sciences - I recently graduated from MCPHS University in Worcester, MA and gained my Doctorate in Physical Therapy degree. I plan on pursuing a career in pediatric and neurological Physical Therapy.
Amelia Roebuck - Human Health and Disease - In August 2017 I moved from Indiana to Austin, Texas to pursue my doctorate in Epidemiology! I just finished my first year and have continued working on ongoing research studies at Parkview Hospital in Fort Wayne, Indiana and at the Michael & Susan Dell Center for Healthy Living in Austin, Texas. Most notably this year, I had the opportunity to travel to London, England to present a research poster at the Heart Rhythm Congress ICC.
Mikala Hansen - Human Growth and Development - After graduating from undergrad, I received a Masters of Science in Education. I have been working as a Life Sciences Educator for two years at Fishers High School, teaching Anatomy and Physiology, Human Body Systems, and Biology. This summer I am moving to Omaha, NE, as my husband will be starting a medical residency in orthopedics (IUSM grad!). In Omaha, I will also be teaching life sciences. I am thankful for an undergraduate discipline that allowed me to personalize my interest in the human body with my need to understand the sociology and psychology of the developing human body and mind. I love sharing what I have learned with my students and helping grow a love of science in their young minds.
DJ Shannon - Human Health and Disease - "After graduating from the Human Biology program in 2015, I attended graduate school at the IU Bloomington School of Public Health where I earned my Master of Public Health (MPH) in Epidemiology. I graduated with my MPH in May 2017. I was hired at the Indiana State Department of Health (ISDH) as the Antimicrobial Resistance Epidemiologist in October 2016. In this role, I oversee disease surveillance and outbreak investigations of antimicrobial resistant diseases. I also serve as the subject matter expert for antimicrobial resistant diseases in Indiana and chair the Indiana Antimicrobial Resistance Advisory Committee - an interdisciplinary statewide committee that aims to increase collaboration for enhanced detection, containment, and prevention of antimicrobial resistant diseases.
Since joining the ISDH, I have served as a subject matter expert panelist at the Council of State and Territorial Epidemiologists 2017 Annual Conference for the containment of targeted and novel multidrug-resistant organisms. I also coordinated writing the position statement that set the national case definition and reporting requirements for carbapenemase-producing carbapenem-resistant Enterobacteriaceae (CP-CRE). Additionally, I co-wrote a white paper titled, "Best Practices for Surveillance of Antimicrobial Resistance via Electronic Laboratory Reporting." I was asked to join the Antimicrobial Resistance Surveillance Task Force, through which I co-lead the national workgroup to create the standardized case investigation form for CP-CRE."

Class of 2014

Robert Champion - Human Health and Disease - After receiving my M.S. degree in biomedical anthropology at Binghamton University, I decided to bring my skills back home to the Hoosier state. Currently, I work as a medical adjudicator for the Disability Determination Bureau- state of Indiana. I review applicant's medical records and apply guidelines defined by the Social Security Administration to determine disability status. I also am a member of the Human Biology Association and actively attend the HBA/AAPA conferences.
Caitlin Bond - Human Health and Disease - Received Master of Public Health, with a Global Health concentration from Washington University in St. Louis in 2017, where I also worked as a research fellow in Global Development. I am currently working as a data analyst and research associate for the Women's Interagency HIV Study in Chicago.
Abi Ibrahim - Human Health and Disease - Graduated from Vanderbilt University School of Nursing last May and passed two board exams and am officially a Women's Health Nurse Practitioner as well as an Adult-Gerontology Primary Care Nurse Practitioner. Last October I started working for a local nonprofit, federally qualified health center in Nashville, TN.
Anna Bakas - Human Health and Disease - I have just graduated IU School of Medicine with my M.D. degree in May 2018 and am very excited to be spending the next 3 years training at Boston Children's Hospital/Harvard Medical School as a pediatric resident. I plan to pursue a 3 year pediatric cardiology fellowship following residency. Thanks to the Human Biology Program at IU for giving me the foundation and support to build my career!

Class of 2013

Kevin Knight Human Health/Disease Hello, My name is Kevin Knight and I am currently a Technical Project Manager at Covance here in Indianapolis. I will be celebrating my 2 month anniversary this September. I work with Pharmaceutical companies and sites across the world to execute clinical trials. We supply kits/containers to collect samples and perform analysis on those samples. After earning my master's in biotechnology from IU, I got hired on at Covance.
Bethany Lavender - Human Health and Disease - I went back to school at IUPUI and got an accelerated nursing degree. I will be starting a Masters program in Public Health August 2018.
Jordan Elder - Human Health and Disease - "Masters Degree from Purdue in Regulatory Science
MBA from Ball State
Enrolled in Law School at Michelle's Hamline
Enrolled at Purdue for PhD in Regulatory and Pharmaceutical Science
RAC certified
Lead Auditor ISO 13485:2016 certified
Current profession as Associate Vice President of Regulatory Affairs in Washington D.C."
Lauren Kirlin - Human Health and Disease - In 2018, I started a new position working at Camp Pendleton Marine Corps Base in North County San Diego. I work as an Exercise Physiologist and Nutritionist for an Intrepid Spirit Center, a specialized treatment center for service members with mild to moderate traumatic brain injuries (TBIs).
Kelsey Van Bokkem - Human Health and Disease - I am completing my intern year in Internal Medicine at the Naval Medical Center San Diego, after graduating last year from Touro College of Osteopathic Medicine. In July, I will be starting my new 2-year tour as the General Medical Officer for the USS Makin Island, where I will be the sole physician providing patient care for approximately 1,200 Navy sailors.

Class of 2012

Patrick In - Human Health and Disease - I currently work as part of the Advancement team for at Northwestern University Kellogg School of Management. I will begin graduate school part-time this fall pursuing my Master's in Public Policy at the University of Chicago Harris School of Public Policy.
Signe White - Human Origins and Survival - I just finished my 4th year of graduate school in Population Biology, Ecology, and Evolution at Emory University. I will likely have another ~year before graduating. This year I am presenting my research at the II Joint Congress of Evolutionary Biology in Montpellier, France. I am also a teaching fellow at Emory in the Scholarly Inquiry and Research Experience (SIRE) program: http://college.emory.edu/undergraduate-research/opportunities/current-grad-fellows.html. After graduating next year, my next goal is to continue my academic research as a postdoc.
Angelica Georges Health and Disease I worked at a hospital after graduation and realized Medical school was not the path I wanted to take but to get more involved in the business side of medicine. I am now perusing my MBA and will graduate in December 2018. I am currently working at Faurecia in Columbus, Indiana working in the HR department. My big goal is to be the VP of Human Resources one day, but until then enjoy being a generalist.
Ashley Wilson - Human Health and Disease - I am currently working as a RN in a major hospital in the Houston area. This year has been especially trying on the health of Houstonians with the aftermath of Harvey. We are still getting patients who haven't been able to keep up with their medical plans because of loss of transport or access to medications. I plan to continue my education again soon to get my masters. My degree in Human Biology has helped me to have a greater understanding of all influences on health and gave me a great base for my career.
Courtney Cook - Reproduction and Sexuality - I am the Genetic Services Coordinator at a private practice cancer institute in Northwest Arkansas. I created and developed the Oncology Genetic Counseling department here, which consists of myself, four nurse practitioners, and a genetics assistant. We implemented an alternative service delivery model for providing hereditary cancer genetic counseling services, as I trained other midlevel healthcare providers in basic genetic counseling, and then I handle the complicated cases. I have also partnered with the Genetic Counseling Program at UAMS (where I earned my Master's) as a clinical supervisor. My latest project is working with a state representative on drafting a bill to get genetic counselors licensed in the state of Arkansas.
Andrea Frazier (Wolf) - Human Health and Disease - I am loving my life as a General Medical Officer (GMO) in the Navy at Naval Station Mayport in Jacksonville, FL where I supervise corpsman, teach, and care for active duty sailors. I had the honor of serving as the Senior Medical Officer (and only physician) on board the USS PORTLAND (LPD 27), the newest amphibious ship in the Fleet during her maiden voyage from East Coast to West Coast getting to transit through the Panama Canal and stop at exciting ports along the way. My operational experience continues to be a welcomed break from the rigors of medical school and internship. I swim in the ocean before work, am learning how to surf, and get to enjoy spending time with my husband and our two dogs. I plan to finish my active duty commitment over the next several years and then return to Pediatrics training. The HUBI experience has provided me and so many others, a strong, unique, and holistic professional foundation.
Brett Foster, B.S. Human Biology - Human Health and Disease - Hi HUBI Staff, I just completed my second year of medical school at Wright State University Boonshoft School of Medicine in Dayton, OH. I will take my first board exam in June and begin my clinical clerkships in July, starting with surgery.
In the past year I was the president of the Wilderness Medicine Interest Group at school and attained my Advanced Wilderness Life Support certification and began working on my Fellowship in the Academy of Wilderness Medicine. I have continued to volunteer with the National Ski Patrol at Mad River Mountain, a small local ski resort and received my instructor certification last year as well. I've also gotten involved with a research and training project at the National Center for Medical Readiness in Dayton where I help facilitate trauma training for military and law enforcement medical personnel using cadavers.
I've been fortunate to do some traveling as well. Last summer I went to Scotland for two weeks of backpacking and kayaking and this past winter break I went to Patagonia in Argentina for two weeks of climbing and mountaineering - both trips were incredible."

Class of 2011

Kayla (Nier) Bradshaw - Human biology, biology, psych - After graduating from IU I moved away with my husband and attended a nursing program in Richmond Virginia. I completed my BSN in 2014 and have been a cardiovascular intensive care unit nurse ever since. I am currently pursuing my masters in nursing education and should graduate spring of 2020.
Kayla Minniear - Human Health and Disease - After graduating from chiropractic school and associating for nearly 3 years, I opened my own solo practice right outside of Bloomington. My practice is small but continuing to grow and I look forward to spending the rest of my career in the Bloomington area. I am opening my office up this summer to an internship - hosting a physical therapy student from Turkey and would be happy to do the same for any students that might be interested in a future career in chiropractic.

 

Class of 2010

Krista Grow (Bergman) - Human Health and Disease - I have been in community practice emergency medicine for 1 year now in Topeka, Kansas. I absolutely love my job, my patients, and my life as an ER doctor. It was a long road to get here, but so worth it! I couldn't imagine a more fulfilling or impactful career.
Katherine (Strandlund) Haire - Human Health and Diseases - I have been an attorney for almost five years now, and I work for Reminger Co., L.P.A., in Indianapolis, Indiana. Our firm defends all types of civil lawsuits, but a substantial portion of our practice is defending medical malpractice claims which is where a Human Biology degree can prove to be particularly useful!