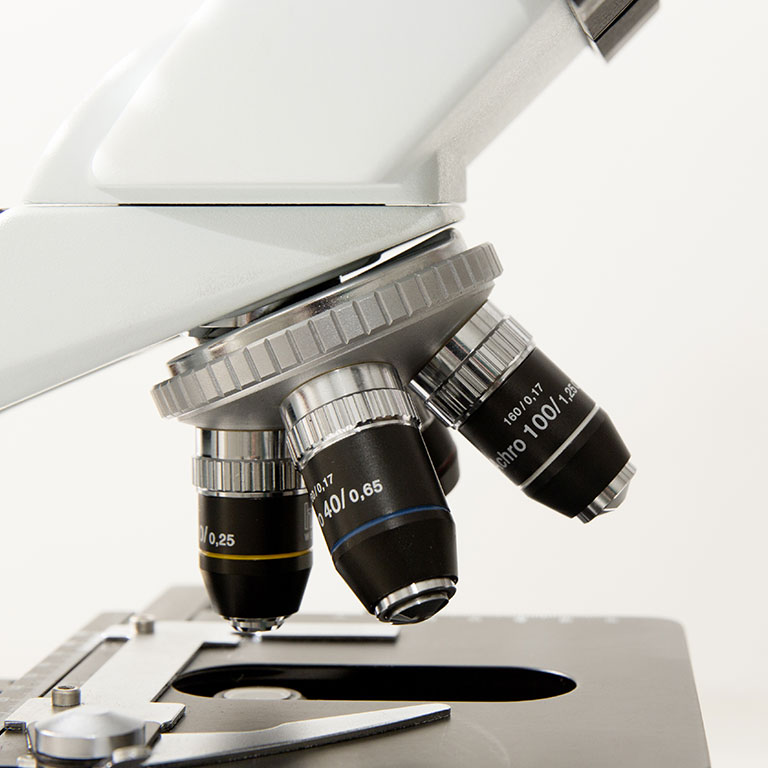 View what alumni are doing in their careers.
Class of 2019

Haleigh Gilliland - Human Health and Disease - The continuation of my educational career at Michigan State University in the fall of 2019 by pursuing a Ph.D. in genetics.
Natalie Mullins - Human Health and Disease - I am currently applying to specialized master's programs that are offered through the medical schools. I then plan to continue on to medical school after completing the 1 year master's programs. I am also applying for jobs in the research field in case things do not go as planned as far as applying to master's programs.
Divya Udayan - Human Health and Disease- I will be starting medical school at the Indiana University School of Medicine- Indianapolis in Fall 2019.

Class of 2018

Amber Bentley - Human Health and Disease - I just started a Physician Assistant program in Tampa, Florida.
Rachel Gibson - Human Growth and Development - I am currently finishing up my first year of the Doctorate of Physical Therapy Program at IU in Indianapolis. In between classes and coursework, I work as the graduate assistant for the Undergraduate Student Government at IUPUI. I have enjoyed being an advisor to students in governance leadership positions as they strive to improve the university.
Bailey Hull - Human Health and Disease - I am entering my 2nd year of medical school at OUWB School of Medicine in Michigan. I recently published a paper in the IU Journal of Undergraduate Research titled, "Influence of Cognitive Engagement on Temptation and Decision Making." I am currently working on a few research projects, two of which include pediatric concussion research and prostate cancer treatment research.
Elle Ramey - Human Health and Disease - After Human Bio, I went on to get my Master's of Science in Information Systems from the Kelley School of Business. I graduated from the program in May of 2019. I will be moving to Chicago in July where I will start my full-time job in August! I will be working as a Technology Consultant at EY starting August 4th and hope to specialize in the healthcare field. This will allow me to help organizations and firms in the healthcare industry move into the future and into the digital age!
Kayla Smith - Disease - In a doctorate program of physical therapy at University of Pittsburgh.
Allison Webster - Human Health and Disease - Accelerated BSN program at Indiana University Northwest

Class of 2017

Jordan Haas - Human Health and Disease - In 2018 I graduated from IUPUI with a Master's Degree in Forensic Biology and was then hired on by Eli Lilly & Co - Indianapolis shortly after. I currently work at Eli Lilly in the Investigative Toxicology Department doing drug cytolethality assay development and routine biology lab work. But, my professional goals are still expanding! I'm working on either going back for an M.D. or Ph.D. and expect to move out of Indiana to share the knowledge I learned at Indiana University with the world. HuBi forever!
Bailey Jackman - Reproduction and Sexuality - I am currently in IU's master of physician assistant studies program in Indianapolis. I will begin clinical rotations in August! I believe I want to work in women's health when I graduate in August 2020.
Ashley Karczewski - Health and Disease - I am currently a 3rd year dental student at Indiana University School of Dentistry. I was recently chosen for an NIH Fogarty Global Health Fellowship, where I will be conducting research in Nairobi Kenya from August 2019-August 2020.
Morgan Long - Human Health and Diseasae - Hi there! I graduated from IU in May of 2017 (I miss it every day) with my bachelor's degree in Human Biology with a minor in Psychology. In September of 2018 I started PA school at Lipscomb University and am currently in my third semester. IU truly prepared me more than I had ever imagined (our Anatomy and Physiology is literally THE BEST) and I will forever be grateful for that. I am so thankful for IU and the doors that it opened to allow me to pursue my career as a Physician Assistant.
Alexis McEntire - Human Health and Disease - I am a second year genetic counseling student at Indiana University School of Medicine.
Kirsten Ramberg - Human Health and Disease - I was just promoted from a Research Tech to a full Clinical Research Coordinator at Riley Hospital for Children working for the IU School of Medicine. I should be getting certified in the coming year which will open many doors for me!
Audrey Samuelson - Human Health and Disease - I am currently a second year graduate student in Indiana State University's Genetic Counseling Program. I am currently doing a clinical rotation at Peyton Manning Children's Hospital in Indianapolis and will also be doing rotations in Mishawaka, IN and Memphis, TN before I graduate in 2020.
Trent Wagoner - Health and Disease - I am currently a student anesthesiologist assistant at the Indiana University School of Medicine. After graduating from this program, I will attain a master's degree in anesthesia and will become a certified anesthesiologist assistant upon passing my board certification exams in December of 2020.
Sierra Williams - Health and Disease - I began a position with the IU Office of Research Compliance- Human Subjects Office a month ago. I now work as a human subjects research compliance associate.
Jacquelyn Woodcock - Human Health and Disease - I have become an EMT-B. I am also still working as an optometric technician at an optometry office in the East Bay of California. I am currently in the process of applying to medical schools here in California, as well as Indiana.

Class of 2016

Elissa Guevara - Human Growth and Development - Graduated from Butler University PA school 2019. Employed by Naab road surgical group in Indianapolis.
Abbey Huettner - Human Health and Disease - Just graduated an accelerated bachelors of nursing program and got hired in a level 1 trauma center emergency department in Indianapolis called Eskenazi.
Kayla Kaplan - Human Health and Disease - I am in my 2nd year of a Food & Nutrition Policy & Programs M.Sc. at Tufts University Friedman School. My concentration is Innovation & Communications and I am currently working on entrepreneurship initiatives through the Friedman School. I live in Boston and along with working on my Master's I consult for a variety of local entrepreneurs and brands across the food system.
Angela Kirori - Human Health and Disease - I am in medical school at Rush Medical College in Chicago. I have just completed my first year.
Adam Mengler - Human Health and Disease - Currently I am employed as a Genomics Medical Technologist at Covance. Over the past year I have authored 7 publications and presented 3 posters at an international conference surrounding my work with the pharmacogenetics of oncology and chronic kidney disease. This fall I will begin my Ph.D. study through the Indiana Biomedical Gateway program at the IU School of Medicine.
Danielle Smock - Human Health and Disease - Student at IUPUI Physician Assistant Program, graduating 2020
Wesley Stansberry - Human Health and Disease - Currently I am employed as a Genomics Medical Technologist at Covance. Over the past year I have authored 7 publications and presented 3 posters at an international conference surrounding my work with the pharmacogenetics of oncology and chronic kidney disease. This fall I will begin my Ph.D. study through the Indiana Biomedical Gateway program at the IU School of Medicine.
Kalyn Wendholt - Human Health and Disease - I recently finished by third year of the optometry doctorate program at the Indiana University School of Optometry. I will be graduating in May of 2020 and begin working at an optometric private practice in Jasper, IN.
Noelle Visser, Human Health and Disease, Working as a research assistant in the Burn/Wound/Regeneration Medicine Laboratory in Dr. Levi's lab at the University of Michigan medical school.

Class of 2015

Zara Anderson - Human Health and Disease - When I was venturing through my college years I honestly had no idea what I truly wanted to do after graduation. The Human Biology degree helped me stay on the "healthcare field" path that I knew I wanted to take, without fully knowing what exactly I wanted to do. When I was a junior in college my mom died of cancer. It sort of inspired me to start taking a few cancer-centered classes that IU offered at the time. From then I started searching for a career where I could work with cancer patients, like my mother. Through a friend of a friend I was recommended for a Clinical Research Coordinator position. I had my interview (and job offer) the day before I graduated from IU. From that day it has been a bittersweet journey. My job is to conduct clinical trials in the oncology field, but I also get to form a unique patient advocate bond with each of my patients. Though some of my patients are terminally ill, I am able to offer a little bit of encouragement, advice, or just peace that they need in those moments. My mom's unfortunate fate with cancer led me here, however it is helping me help those who are journeying a path that she once did. I am also certified in phlebotomy, and just recently passed my CCRP exam therefore I am now a certified clinical research professional through the SOCRA organization. These last few years since my days at IU have been both interesting and rewarding. I never knew about this significant world of research and clinical trials prior to my career, however it is such an important field. I would encourage students to consider it if they are like me and aren't really sure what their path may lead to after graduation. The key thing would be to do internships to gain experience in the field. When I first starting working here, I asked myself why I never knew this position/field existed, so I started searching for job listings in the field just to see what they required. They definitely require you to have some sort of knowledge or familiarity with this field, so an internship would be key. I walked into the position blind, and never knew anything about the research world, however my boss (the owner) took a leap of faith and here we are today! It was a LOT to learn, and I am still learning every day, but I am so grateful to be where I am.
Jonathan Fine - Human Health and Disease - Last month, I moved to Austin, TX to join S3 Ventures, the largest venture capital fund focused on Texas. Healthcare technology is one of S3's focus areas and I look forward to continuing to leverage my human bio studies.
Hannah Morgan - Human Health and Disease - Hannah is a registered nurse working in labor, delivery, recovery and postpartum at the Riley Maternity Center in downtown Indianapolis.
DJ Shannon - Human Health and Disease - "Upon graduating with my B.S. in Human Biology, I pursued the Master of Public Health in Epidemiology. I was hired at the Indiana State Department of Health during my graduate studies as the Antimicrobial Resistance Epidemiologist. As the Antimicrobial Resistance Epidemiologist, I was responsible for investigating infectious diseases and overseeing outbreaks across the state. In this role, I became very active on the national scale with the Centers for Disease Control and Prevention (CDC) and the Council of State and Territorial Epidemiologists (CSTE). I have contributed to white papers, position statements, national and state policies, and publications regarding antimicrobial resistance. I have spoken regionally, statewide, and nationally regarding antimicrobial resistance and infection prevention. I am board certified in infection prevention and control (CIC) and currently an Infection Preventionist at Eskenazi Health in Indianapolis. I am also a member of the CDC's Antimicrobial Resistance Surveillance Task Force. My undergraduate degree in Human Biology has been extremely valuable for my career path. My degree has set me up for success to work collaboratively on interdisciplinary teams in a variety of clinical and non-clinical settings."
Elizabeth Sullivan - Human Health and Disease - Hello IU Human Biology! Currently I am starting my fourth year of medical school at Marian University College of Osteopathic Medicine. I will be beginning my residency application process, and am hoping by this time next year I will be matched at an amazing Emergency Medicine Residency Program!

Class of 2014

Anna Bakas - Human Health and Disease - I received my M.D. degree from IU School of Medicine in May 2018 and just completed my intern year of pediatric residency at Boston Children's Hospital. I plan to become a pediatric cardiologist focusing on complex congenital heart disease. I am currently working on an IRB proposal for a large institution based research project regarding risk factors for mortality in neonates with congenital heart disease who develop necrotizing enterocolitis.
Cindy Cicierko - Human Health and Disease - "I graduated in 2014 from the Human Biology program at IUB. It was a major that encompassed everything I wished to gain in knowledge during my time in college. This program has helped me prepare for my future. Initial plans were for me to attend graduate school at the IU School of Medicine in a Ph.D. program. Times and life changed so I attended a few continuing studies classes at IUPUI and Ivy Tech Community College to further my knowledge across the board. As of late 2018/into 2019, I am starting my own company within the Fishers, Indiana area along with another HUBI graduate of Indiana University of which we will perform scientific/medical writing services to domestic & international pharmaceutical corporations, health networks, clinical laboratories, and post-secondary textbook writing for those fields. Slowly we will morph ourselves into a pharmaceutical corporation of our own with locations across the country. We are hoping to eventually establish ourselves as a world-class pharmaceutical/medical device giant providing top-notch medication & medical devices at realistic pricing to expand quality of healthcare to all. As a disabled new graduate, I had issues finding a job to kick-start a career in research following graduation despite holding experience from a few internships, I am hoping to end the job search paradox. Through my company (founded by two 2014 & 2016 HUBI grads who struggled to find a well-paid position in the year[s] following graduation) I am open to hiring most STEM grads who have the drive to do better and help others, regardless of job experience. By providing recent grads/interns with professional research experience, I hope to fulfill their dreams of getting adequate real-world experience to stay with us or take elsewhere. Needing experience to get a job and needing a job to get experience is an issue, for any graduate in any field, that needs to be confronted and corrected. I am willing to give every well-driven student/graduate a chance to succeed. Once we are hiring for more open positions, I encourage all to keep posted to my updates through this newsletter so I may offer all STEM grads a once-in-a-lifetime opportunity to better themselves, build their resume with us, and find a career."
Emily Stewart (McCabe) - Human Health and Disease - "Hello, My name is Emily and I am a 2014 graduate of IU's Human Biology program. I currently live in Arkansas with my husband (also an IU alum), 14 month old son and Boxer Reggie. After IU I moved to Atlanta and went to nursing school at Mercer University and received my BSN and I also did ROTC and commissioned as a 2nd Lieutenant into the Army Reserves. I currently work as an RN on a hospice/oncology/med-surg floor. I am also in school to get my MSN - Family Nurse Practitioner. I value my education I received in the human biology program because it truly has been the foundation to my career!"

Class of 2013

Lauren Kirlin - Human Health and Disease - I continue to work with activity duty service members at Marine Base Camp Pendleton as an Exercise Physiologist on staff at the Intrepid Spirit Center, an multi-disciplinary traumatic brain injury clinic.

Class of 2012

Joanie Anderson - Disease - After graduation I intended to work in bioinformatics, specifically epigenetic research, but after a move to Seattle and gaining an associates in Web Application Development my career has taken a turn. I am a business analyst and currently I'm working as a technical writer for Microsoft. My work involves creating summaries for the executive tier, including the CEO, by telling a story out of data. I believe the analytical skills I learned while in the HUBI program have helped me translate complex, dense concepts into actionable and digestible content. While I'd love to return to the world of bioinformatics eventually, I'm exploring this new avenue with enthusiasm and bringing my unique perspective to the tech world.
Courtney Cook - Reproduction and Sexuality - For almost two years, I created and developed an Oncology Genetic Counseling department at a private practice cancer institute in Northwest Arkansas. I have also been a clinical supervisor for Genetic Counseling graduate program students and have served on my graduate program's Advisory Board. Recently, I decided to change tracks and took a remote genetic counseling position. I am now doing consulting with insurance companies and telemedicine with patients from my home office. I am really enjoying the personal flexibility, as well as the professional flexibility to provide access to genetics for patients who might not have it if it weren't for the telemedicine option!
Brett Foster - Human Health and Disease - Began my fourth and final year of medical school at Wright State University Boonshoft School of Medicine. Will graduate in Spring of 2020 and will pursue a residency in emergency medicine.
Erica Soster - Human Reproduction and Sexuality - After graduating in 2012, I was accepted into the IU School of Medicine Genetic Counseling Program, where I completed my M.S. in Medical and Molecular Genetics in 2014. Shortly thereafter, I passed the boards and began working as a licensed and certified genetic counselor at St. Vincent Women's Hospital in Indianapolis. After a few years working at a busy maternal fetal medicine clinic, I shifted to an industry position with Sequenom Laboratories as a Medical Science Liaison. Sequenom is now part of Integrated Genetics, which is the genetics specialty division of LabCorp. My position includes lots of travel and working as a clinical resource to health care providers around the country. While I'm no longer a patient-facing genetic counselor, I have the opportunity to contribute to patient education materials, research and publications, medical education, provider outreach, and attend many conferences. I absolutely love talking about genetics to anyone who will listen, plus I love to travel, so this career has been the perfect blend of my personal and professional passions!

Class of 2011

Tyler Hamill - Human biology -After graduating from IU I moved away with my husband and attended a nursing program in Richmond Virginia. I completed my B.S.N. in 2014 and have been a cardiovascular intensive care unit nurse ever since. I am currently pursuing my masters in nursing education and should graduate spring of 2020.

Class of 2009

Dena Kranzberg - Human Health and Disease - Dena Kranzberg, a nurse practitioner, is the Director of Training at Planned Parenthood of New York City.